Alumni Leadership Program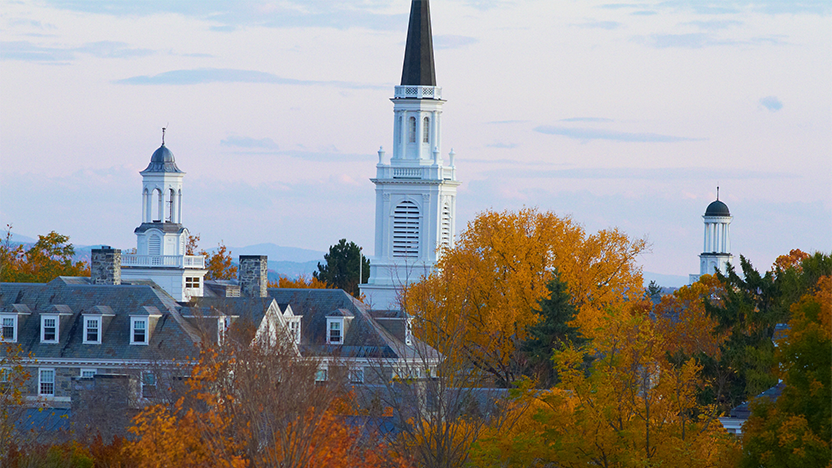 Alumni volunteers are essential to the Middlebury experience. Middlebury would not be Middlebury without you.
The Middlebury Insider's Experience
To keep you informed about Middlebury today, we are offering a series of webinars designed specifically for volunteers. As we will not be holding Alumni Leadership Conference in person this year, we hope you will join us for one or more of these sessions to learn about different aspects of Middlebury.
In Conversation with the College's Senior Leadership
Wednesday, November 10, 2021
Nicole Curvin, Dean of Admissions, and Sam Prouty, Director of Admissions give an inside look at Admissions at Middlebury. This conversation highlights Middlebury's admissions process, current recruiting strategies, and how COVID has impacted admissions work.
Other webinars will focus on student life, Middlebury finances, admissions, and academic programs, among other topics. We hope you will join us for these behind-the-scenes looks at our programs and initiatives.
Who can participate?
Alumni Admissions Program volunteers
Annual Fund Executive Committee members
Cane Society members
Career Services volunteers
Chapter Leaders
Class Agents
Class Correspondents
Middlebury Alumni Association Board members
Reunion Committee representatives
1800 Society members
And we welcome alumni interested in becoming volunteers!
Reunion Planning
Reunion committees are working with staff liaisons to plan events to connect and engage classmates—virtually during the year and in person at the June Reunion. If you are interested in volunteering, please contact alumni@middlebury.edu.
Resources for Volunteers
If you'd like to learn more about volunteering for your class Reunion or work as a class agent, visit the resources page. You'll find information about volunteer roles and resources to help you in your work.
Alumni and Families
700 Exchange St.
Middlebury, VT 05753