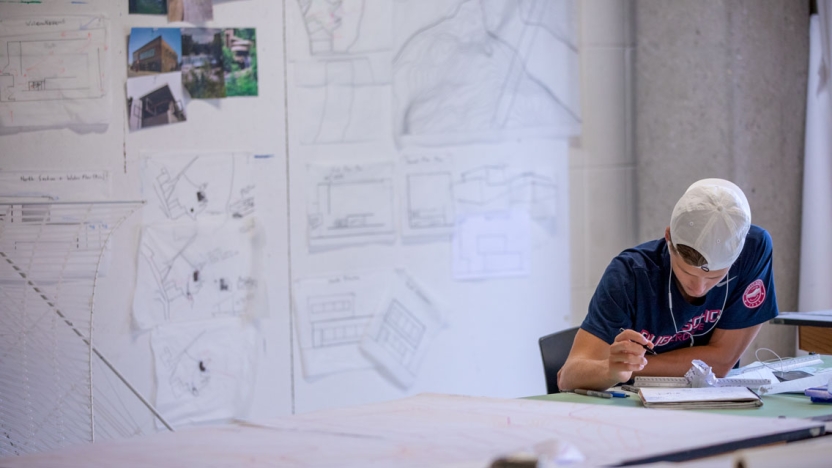 Printing, Scanning, Copying, Training
Visit the Technology Helpdesk to learn the basics about printing and file storage.
Printers in Johnson
JHN 206 is on lowest level of building.  All computers in the JHN 206 Media Lab print to the color printer/copier in that room.  You will need to log in at the machine to release the job.  Your paper-cut account will be charged.
 
JHN 405-C is located outside JHN 407.  This machine scans in color and black and white, but only prints in black and white.
 
Johnson Plotter is only accessible from the PC within that room and is available to architecture students only.  For instructions, see: Johnson Plotter Printing and scanning help  and Smartworks User Guide (software for plotter/printer)
LinkedInLearning
LinkedIn Learning is a recommended resource for training in Adobe Suite Digital software applications (Adobe Photoshop, Adobe Indesign, Adobe Illustrator, as well as intro to AutoCAD, Sketch-up, Blender .
Worksheets