Bearing the Fruits of Our Labor: On Motherhood, Storytelling and Activism
–
Virtual Middlebury
Free
Open to the Public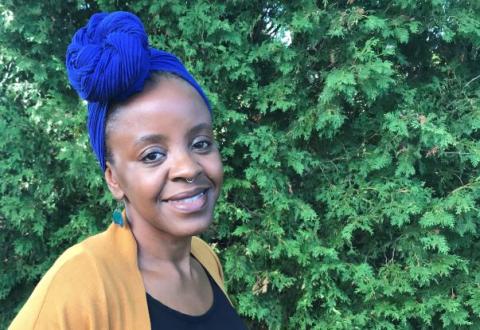 How does one write about challenging political issues for a medium that is primarily consumed as entertainment? How do we balance the specificity of a fictionalized story about individual characters with broader national issues like "Black Lives Matter" and abortion? After viewing my film, A Mother, I'd also like use it as a foundation to talk about trends in current representations of Black lives on film and the "burden of representation." A Mother is a short film about a Black woman contemplating an abortion while juggling motherhood and a growing interest in a racially charged report about the disappearance of a little Black girl.
Natasha Ngaiza is an assistant professor in the department of Film and Media Culture at Middlebury College, where she teaches film production and Black cinema classes. Her short narrative films have screened at various international festivals and art venues and all center Black mothers as their protagonists. She is currently in early pre-production for a feature film project about bananas, set in her family's ancestral home in Northwest Tanzania.
Hosted by Caitlin Myers, John G. McCullough Professor of Economics.
See the Faculty at Home website for additional information, including how to register for this free event: https://www.middlebury.edu/office/provost/faculty-home
Sponsored by:

Provost's Office; Office of Advancement