Conservatism After Trump: Populism Forever or Reaganism Restored?
–
Dana Auditorium (Sunderland Language Center)
356 College Street
Middlebury, VT 05753
View in Campus Map
Open to the Public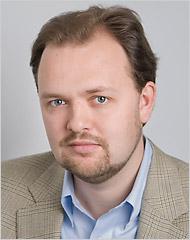 A lecture by Ross Douthat (New York Times) with Q & A
Moderated by Governor James H. Douglas
Ross Douthat is a columnist for The New York Times editorial page. He joined the Times in 2009 as the paper's youngest columnist. Before joining the Times, he was a senior editor for The Atlantic. Douthat is author of five books, including To Change the Church: Pope Francis and the Future of Catholicism; and Privilege: Harvard and the Education of the Ruling Class. He is the film critic for National Review, and he appears regularly on television, including the PBS NewsHour and HBO's Real Time with Bill Maher. He has taught at Yale Law School and is a magna cum laude graduate of Harvard University.
Sponsored by:

Political Science