Imagining a More Beautiful World: A Creative Workshop for Students of Color and Allies with Mona Haydar
–
McCullough - Mitchell Green Lounge
14 Old Chapel Road
Middlebury, VT 05753
View in Campus Map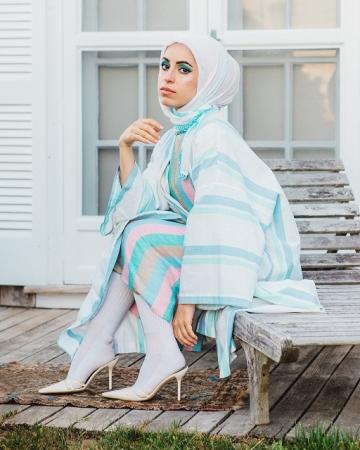 Join artist and activist Mona Haydar for a transformational workshop on poetry, healing, and identity work. Dive deep into the healing power of art as a medium to explore complex identity - not as a point of scrutiny, but as a tool for creating a more beautiful world. We will learn more about Mona Haydar's work, and have intimate discussions on how resistance art can tell important stories. Bring your whole self, and let your deepest purpose tell its own story.
Mona Haydar is a Syrian-American Muslim poet, performance artist, and activist, leading workshops and talks worldwide about art, Islam, feminism, hip hop, theology, and interfaith dialogue. She graduated with a masters degree in Christian Ethics, from Union Theological Seminary. She gained widespread press for the "Ask A Muslim" project - a booth that invited dialogue and questions in wake of the Paris and San Bernardino terrorist attacks. In 2017, she broke into the hip hop music scene with the viral music video, Hijabi (Wrap My Hijab). Billboard Magazine named Haydar's track one of the top feminist anthems of all time. Her first EP, "Barbarican", dropped in 2018 shedding light on patriarchy, orientalism, immigration policy, white supremacy, and suicide.
Co-sponsored by The Scott Center for Spiritual & Religious Life, The Anderson Freeman Resource Center, the Feminist Resource Center at Chellis House, and Raisins (Radical Asians).
Sponsored by:

Charles P. Scott Center for Spiritual and Religious Life