The International Prize for Arabic Fiction (IPAF) Book Tour
–
Axinn Center 229
Old Chapel Road
Middlebury, VT 05753
View in Campus Map
Open to the Public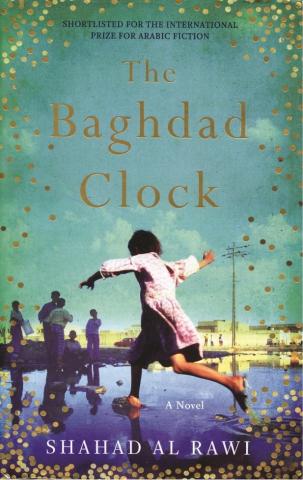 For fans of The Kite Runner comes this remarkable debut, the number one bestselling title in Iraq, Dubai and the UAE.
Baghdad, 1991. In the midst of the first Gulf War, a young Iraqi girl huddles with her neighbors in an air raid shelter. There, she meets Nadia. The two girls quickly become best friends and together they imagine a world not torn apart by civil war, sharing their dreams, their hopes and their desires, and their first loves. But as they grow older and the bombs continue to fall, the international sanctions bite and friends begin to flee the country, the girls must face the fact that their lives will never be the same again.
This poignant debut novel will spirit readers away to a world they know only from the television, revealing just what it is like to grow up in a city that is slowly disappearing in front of your eyes, and showing how in the toughest times, children can build up the greatest resilience.
About the author:
SHAHAD AL RAWI was born in Baghdad in 1986. She is a writer and novelist. Her first novel The Baghdad Clock was shortlisted for the International Prize for Arabic Fiction and went through three printings in the first months of publication. She is currently completing a PhD in Anthropology in Dubai.
About the translator:
LUKE LEAFGREN received his PhD in Comparative Literature from Harvard University in 2012, after taking BA degrees in English and theology from Columbia University and Oxford University. He has translated several novels from Arabic into English, including Najwa Barakat's Oh, Salaam! (Interlink Books). He teaches Arabic at Harvard University, where he also serves as assistant dead of Harvard College. He is an avid sailor and designed the StandStand portable standing desk.
Organizational Sponsors: Arabic Department and Middle East Studies
Sponsored by:

Arabic