James Madison: The Founder of Founding
–
Axinn Center Abernethy Room (221)
Old Chapel Road
Middlebury, VT 05753
View in Campus Map
Open to the Public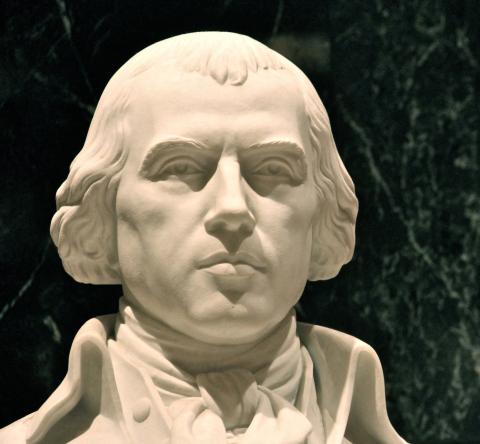 A lecture by James W. Ceaser
University of Virginia
Americans today speak easily and naturally of our "founding."  But who in 1787 had this concept in mind, and who thought of those who proposed America's new form of government as "founders" or "Lawmakers"?  In fact, these terms were used at the time to refer to legendary events and actors of ancient times.  Prevailing theories of politics in the eighteenth century dismissed the relevance of founding to the modern age.  The idea of founding and all that it implied had to be re-discovered and revived.  James Madison performed this task.  He is the founder of the modern idea of founding.
JAMES W. CEASER is Professor of Politics at the University of Virginia, where he directs the Program on Constitutionalism and Democracy.  He is author of ten books on American politics and political thought, including Presidential Selection, Liberal Democracy and Political Science, Reconstructing America, and Nature and History in American Political Development. Professor Ceaser has held visiting professorships at the University of Florence, the University of Basel, Oxford University, the University of Bordeaux, and the University of Rennes. 
Refreshments will be served.
Sponsored by the Department of Political Science and the Alexander Hamilton Forum.
Sponsored by:

Political Science