Live-Streaming of the 2019 Gensler Family Symposium "Beyond Intersectionality"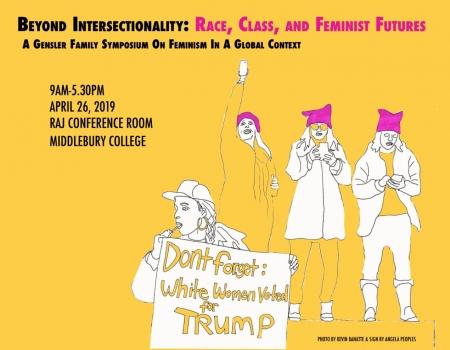 Please join us for the "Beyond Intersectionality" symposium (RAJ CON, 9am-5.30pm)! The event will also be livestreamed into Davis Library (LIB 105A), which will be used as an overflow space. So, if you can't join us at RAJ CON, please take advantage of the live-streaming location!
Sponsored by Ada Howe Kent Fund, Center for the Comparative Study of Race and Ethnicity, Center for Teaching and Learning, Chellis House, Gensler Family Fund, Office of the President, and the following academic departments and programs: American Studies; Gender, Sexuality, & Feminist Studies; History; Middle East Studies; Political Science; Sociology and Anthropology.
Sponsored by:

Gender, Sexuality, & Fem Studies