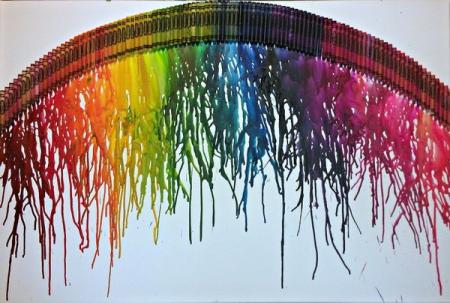 Rabbi Margie Jacobs will lead a fun and creative process of making art and writing to tap into our most creative responses to all that we are experiencing in the world today.
Jewish tradition calls us to see the world and ourselves anew. Especially in our times, this call requires all of the imagination and creativity that we can cultivate. In conversation with Jewish texts, we will draw on mindfulness meditation and the Jewish Studio Process methodology as we engage in learning and creative arts (visual and writing) to see the truth of our lives more clearly and awaken our imagination and creativity. Please bring materials that you have in your home- colored pencils, markers, paints, magazines, tape/glue; unlined blank paper or journal; pen. No specific materials needed.
Please note that no background, experience or skill in meditation, art, or Judaism is necessary. This process is about accessing our inner wisdom through the art and writing process, not about creating beautiful images! Although grounded in Jewish tradition, the workshop will be accessible to people of any background.
For information on how to join this workshop, please email Danielle Stillman: dastillman@middlebury.edu.
Rabbi Margie Jacobs is a rabbi in the Bay Area, and has recently trained as a facilitator for the Jewish Studio Project, as well as being a trained mindfulness teacher. She is generously offering us this workshop as part of an exchange arranged by the Reconstructionist Rabbinical Association.
Sponsored by:

Hillel