Middlebury College Museum of Art
–
To Be Announced
FREE
Open to the Public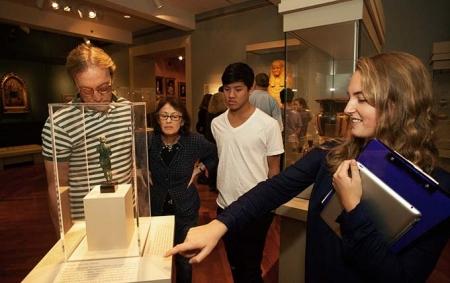 The Museum produces 6–8 temporary exhibitions each year in addition to its display of works from the permanent collection. Temporary exhibits are often curated by Museum staff using works from the collection. Other exhibits are borrowed from other museum collections or from institutions that specialize in traveling shows. Exhibitions are carefully chosen to support both the curriculum of the College and the needs of the Museum's education programs.
Saturday, September 28
30-minute tours at 1:30, 2:00, & 2:30 PM
Join student guides and curators for informal tours of the museum's collection and MuseumLab. Each is tour limited to 25 people. Please arrive early! Free.
Sponsored by:

Museum of Art

Related URL: