The Middlebury Science Café
–
Off Campus
Open to the Public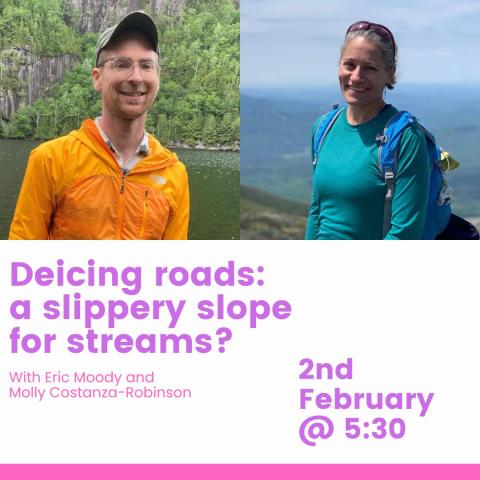 Welcome to the Middlebury Science Cafe! Join us on the second Thursday of the month at Lost Monarch to chat about how science intersects with our daily lives in Vermont. Doors will open at 5:00 so there is time to grab a delicious coffee or tea from Matt. The talk starts at 5:30 pm.
Molly is a chemist and Eric is a biologist at Middlebury College. They have been working together this year to study road salt's effects on our waterways. Join us on Thursday to learn about how the project is going and meet some of the bugs that make it possible!
If you are interested in leading a talk or have a topic you want to see please email Katherine (katherineo@middlebury.edu) and Alex (alyford@middlebury.edu).
Sponsored by:

The Center for Community Engagement