Nero's Fire: Fake News or Dirty Truth?
–
Franklin Environmental Center, The Orchard-Hillcrest 103
531 College Street
Middlebury, VT 05753
View in Campus Map
Open to the Public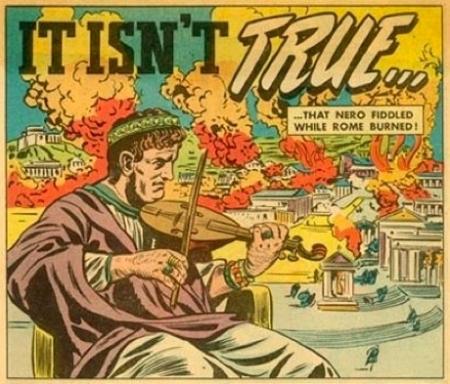 Virginia Closs, University of Massachusetts Amherst
The poetry-and-performance obsessed Nero of legend can credibly be imagined as reaching for his lyre (or cithara) to align his burning city more closely with Troy, her mythic predecessor. Yet by the same token Romans, accustomed to drawing these same parallels, can easily be believed to have used them to construct both the accusation of Nero's alleged arson, and the rumor of this performance during the fire.
Sponsored by:

Classics & Classical Studies