Special Collections & Archives Exhibits
–
Davis Family Library Harman Periodicals Reading Area
110 Storrs Road
Middlebury, VT 05753
View in Campus Map
Open to the Public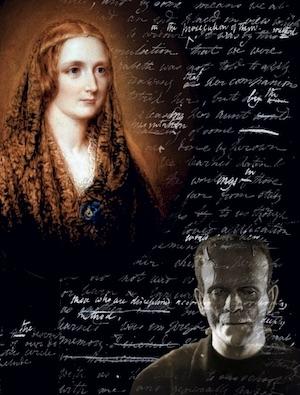 "So very hideous an idea" Mary Shelley's Frankenstein
A Library Special Collections exhibit commemorating the 200th anniversary of Mary Shelley's monstrous novel. Located in the library atrium.
Vital Experiments: Science in 1818 curated by Nellie Pierce, '18, continues on the Library lower level in the Periodicals Reading Room and in Special Collections.
Ongoing exhibit through February 1.
Sponsored by:

College Libraries