TEDxMiddlebury 2021: Back to Baseline
–
Dana Auditorium (Sunderland Language Center)
356 College Street
Middlebury, VT 05753
View in Campus Map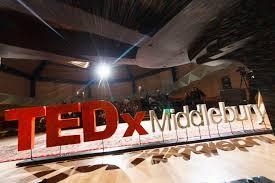 This year's TEDxMiddlebury Conference will be on Thursday, April 29th In Dana Auditorium!

The theme of our event this year is "Back to Baseline." "Back to Baseline" is about taking a step back, re-evaluating, and allowing ourselves to reach further than we ever believed we could before. It is about removing ourselves from the chaos and finding the light in overlooked places. For many of us, this past year felt like a time of set back and a call to start from scratch. But, when we are presented with a struggle, how do we reset and build anew? Sometimes the brightest inspirations and the ability to see the world in its truest form can only be found when we let go and start over. 
The first show will start at 6:00 pm and the second show will start at 7:45 pm. You are welcome to register for one show or both! Here is the line-up:  
Show 1: 6:00 ?PM – 7:15 PM
Show 2: 7:45 PM – 9:00 PM
Francoise Niyigena Frank Ji

Erin Quinn

Janae Due Usman Ghani

Omar Kawam
Ticket registration can be found at go/tedxrsvp/ OR watch the event live streamed at go/tedxlive/
We can't wait to see you there in-person or virtually! 
Sponsored by:

Center for Creativity, Innovaton and Social Entrepreneurship

Related URL: