VSA Razzle Dazzle Welcome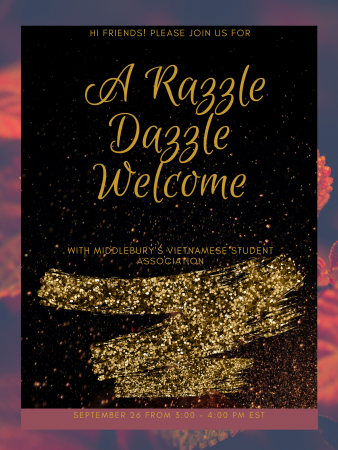 On Saturday September 26, 2020 from 3:00 p.m. to 4:00 p.m. EDT, VSA will be hosting a welcome event via Zoom. We will be sharing ideas we have planned for the semester, but we would also really like to hear about any ideas you may have too. The Zoom credentials will be shared before the meeting. We are very excited to meet everyone!

Please email us at vsa@middlebury.edu if you have any questions or concerns.
Sponsored by:

Vietnamese Student Association