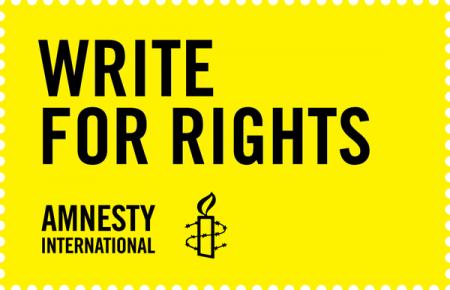 Please plan to utilize one of the existing tables on the terrace for this event, at the maximum number of tables allowed are already set-up. Also, please be sure that you do not block the egress path to the dining room
All attendess and participants should wear proper face coverings at all times
Encourage all participants to practice appropriate social distancing when signing the thank you notes.
If there is any sharing of equipment such as pens, please be sure to sanitize them after each use, and it is advisable to have hand sanitizer available at your table.
Please let me know if you have any questions.
Sponsored by:

Amnesty International