About Middlebury's Heritage Garden
The Heritage Garden project aims to celebrate the many backgrounds that imbue the campus, especially by honoring native presence. With regards to our project's focus, native foodway systems, such as food forests, were early forms of permaculture and can be traced back thousands of years. These systems worked closely with nature, and promoted sustainable land use. We hope that by presenting visual aspects of Native knowledge, the campus can simultaneously engage with native culture and sustainability practices. 
What is Permaculture?
Permaculture is an ecological design framework that draws inspiration from the surrounding environment to develop an ecosystem that is sustainable, self-sufficient, and harmonious with nature. The concept revolves around 12 principles for ecologically sound and productive landscape designs. Although frequently discussed in conjunction with agriculture, permaculture's principles have also been used to design buildings, energy and wastewater systems, villages, businesses, and decision making processes. As climate change is increasing in salience, learning about and incorporating sustainable practices in everyday life can help improve the quality of life and preserve the environment for future generations.
Four Sisters
An important aspect of native culture is the community's connection to nature. Mother Earth is the fundamental essence of life through which humans are sustained, and she is revered throughout all of the distinct Native American cultures. 
For the Heritage Garden, we designed a Four Sisters garden with guidance from Judy Dow, the director of Gedakina, and Mihku Paul-Anderson, a permaculture specialist from the Maliseet tribe. In the center of the courtyard lies a mound, in which corn, beans, squash, and sunflowers have been planted. The interconnections of the plants will reinforce each other's growth and well being. The corn's growth will support the beans' climb, and the beans will add nitrogen into the soil. As the squash spreads, it prevents the soil from drying out and its leaves are prickly which help prevent raccoons from eating the corn. The sunflower will serve as a windbreak.
The Land Institute: New Perennial's Project
The Land Institute is a science-based research organization, whose mission is to develop sustainable food production methods through perennial grain crops and polyculture farming solutions. Perennial polycultures in natural ecosystems feature mutually beneficial relationships. These ecological systems are self-sustaining, use natural sunlight, and perform many important processes such as pest control, nutrient cycling, water management, carbon sequestration, and erosion control. The Institute's goal is to design an agricultural system that mimics natural ecosystems to increase accessibility to food and reduce the negative impacts of industrial agriculture. We have worked closely with Professor Bill Vitek to incorporate perennial seeds from the Land Institute to the garden.
Other connections
This project also bridges Middlebury's commitment to Energy2028 and the Abenaki land acknowledgement. Energy2028 has four pillars: transition to 100% renewable energy sources, cutting energy consumption by 25%, divesting from fossil fuels, and integrating Energy2028 into the college's educational framework. Our project contributes to these goals by providing students with increased access to sustainable gardening and a strategic landscape design for working towards zero waste. 
Moreover, the Heritage Garden also commits to the College's land acknowledgment through its incorporation of indigenous agricultural practices into the garden's designs. By introducing cultural and traditional methods of sustainability, this project also advances goals pertaining to inclusion, environmental justice, and conservation. 
This project also contributes to the Master Plan that was approved in 2008 with a vision for "enhancing the natural systems that sustain and surround Middlebury campus." The College has sought ways  to "diversify plant species, improve soil and drainage channels," which are some of the objectives of our garden.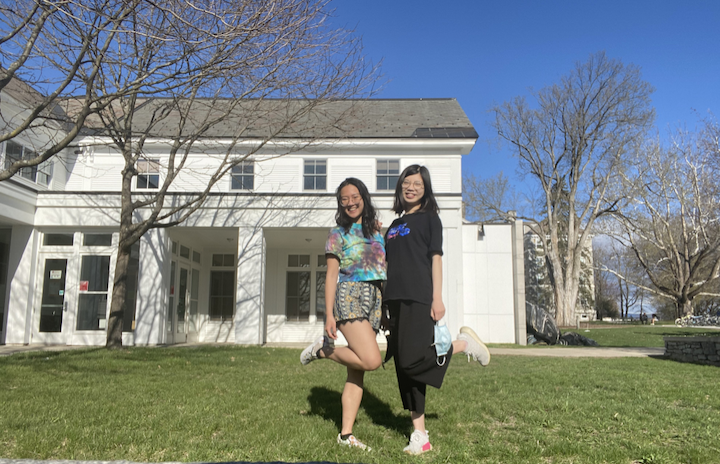 Additional resources
​Berton-Reilly, E. (2016). Our Corn is Still Standing: Indigenous Foodways and Identity in New England. Digest: a Journal of Foodways and Culture, 5(1). http://digest.champlain.edu/vol5_issue1/PDFS/BertonReilly_PDF.pdf 

Introduction to native foodways, cultural significance, food sovereignty, etc.

Hemenway, T. (2009). Gaia's Garden: A Guide to Home-Scale Permaculture, 2nd Edition. United States: Chelsea Green Publishing.

Introduction to backyard ecosystems. This book is a guide for how to incorporate plants that work cooperatively with each other and perform a variety of functions.

Masanobu Fukuoka's Natural Farming and Permaculture

An awesome story with visualizations of natural farming

Power, M. W., Haviland, W. A. (1994). The original Vermonters : native inhabitants past and present. Lebanon: University Press of New England [for] University of Vermont.
For more background information about Abenaki history:
Wiseman, Frederick. (2018). Seven Sisters: Ancient Seeds and Food Systems of the Wabanaki People and the Chesapeake Bay Region. Earth Haven Learning Centre Incorporated.

A source outlining indigenous seed saving, the reclamation of heritage and culture of the Wabanaki people, and historical agricultural practices
Acknowledgements
We would love to give a special thank you to Gedakina (Abenaki cultural organization), Professor Bill Vitek (The Land Institute), Franklin Environmental Center, Tim Parsons, Megan Brakeley, Eva Fillion, and the involved students and faculty for making this garden possible.