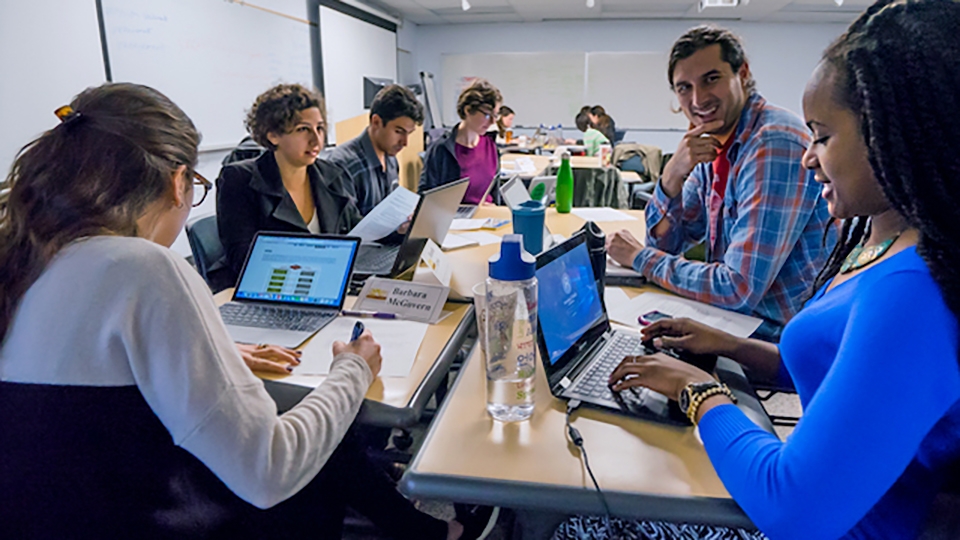 A Frontier Market Scouts Certificate provides you with the knowledge and foundational network to launch a career in the field of impact investing and social enterprise management.
Frontier Market Scouts selects and trains compassionate and capable professionals to become talent scouts and investment managers serving local entrepreneurs and social-minded investors in low-income and weak-capital regions of the world.
Applications accepted on a rolling basis space permitting.
Overview
The award-winning Frontier Market Scouts (FMS) program provides intensive two-week certificate trainings that prepare participants for careers in the fields of social enterprise and impact investing. Through the combination of lectures and actionable projects, participants gain a comprehensive understanding of the key players in the impact sector, how to design an innovative impact-focused business model, and what it takes to implement and scale a social venture.
After the training, participants have the opportunity to become candidates for a competitive two- to 12-month fellowship in key global areas for social enterprise. The fellowship option is an essential part of a self-sustaining ecosystem for social enterprise development and investment, designed to enable entrepreneurs whose ventures are either too large to receive microfinance funds or too small to attract traditional venture funding. Successful completion of the training is required to become a fellowship candidate. However, there is no additional cost to enroll in the competitive fellowship program.
Since 2011, FMS fellows have worked to grow and improve processes for more than 200 social enterprises around the world during field assignments based in countries such as Brazil, India, The Netherlands, Ecuador, Vietnam, Tanzania, South Africa, and Lebanon.
Dates
January 13 – 23, 2020 in Monterey, California 
Partners
The Frontier Market Scouts Program collaborates with a network of social enterprises, impact investment funds, and incubators from around the world. Find out more about becoming a fellowship partner. Recent partner organizations include the following:
African Entrepreneur Collective
Burn Manufacturing
Eco Fuels Kenya
FinClusive Capital
IMPAQTO
Unreasonable Institute
Village Capital
Waste Capital Partners
Tuition and Fees
Program Fee: To be announced July 2019.
 
A nonrefundable deposit of $500 is due upon acceptance.
Partial merit and need-based scholarship rates for the training are available.
There is no additional cost to enroll in the fellowship program.
Fee includes tuition, career advising, networking events, and light breakfast/snacks served during the training.
Participants will receive a professional certificate in Social Enterprise Management and Impact Investing upon successful completion of the program. 
Applications accepted on a rolling basis.
Contact
For more information, email us or call (831) 647-6417. You can also complete this inquiry form to receive more information.