Jessica Yin Tsit Chan
Jessica Yin Tsit Chan is a dual MA/ML degree candidate at Johns Hopkins SAIS and Tsinghua University, majoring in International Relations and Politics. Her research focuses on international organizations and global governance, with primary interests in emergency management at international institutions and international organizations law. She has published articles in the Tsinghua International Relations Review concerning external intervention in intrastate conflicts and deterrence theory. She has interned with government offices, financial institutions, and IR think tanks to perform duties in policy research and macroeconomic analysis. As a fellow of the Monterey Trialogue Initiative, Jessica seeks to develop a more profound understanding of the multilateral relations among states and explore topics of common interest and concern, as well as to explore a more prominent role for international institutions in resolving current crises. Outside of academic and professional work, Jessica is also a devoted traveler, coffee hunter, and music enthusiast.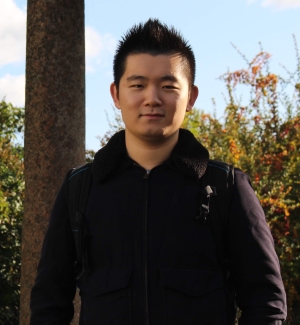 Peter Chen
Coming from China, Ningyuan Chen is an MA student in the European and Russian Studies Program at Yale University. His research topics include Russia-China and Ukraine-China economic cooperation as well as international relations through the lens of media portrayal. Between 2020 and 2022, he studied Ukrainian through Yale's joint language initiative with Columbia University. He studied Economics and Russian Language as an undergraduate at St. Olaf University. In 2019, Ningyuan Chen studied abroad for half a year in Russia at the Higher School of Economics in Moscow and Novgorod State University. In the future, he plans on using the skills and expertise learned through the MTI and MSSR programs in the spheres of economic development and rebuilding of Ukraine.
Karson Elmgren
Karson Elmgren is currently finishing a master's in Security Studies at Georgetown University. He previously studied Russian and Chinese at the University of Texas, Austin, lived in Moscow, Shanghai and Taipei, and worked at OpenAI in San Francisco. Karson is especially interested in artificial intelligence and its emerging implications for international affairs.
Daria Gerasimenko
Daria Gerasimenko received her bachelor's degree from the National Research Nuclear University in Russia, majoring in International Relations in the field of high-tech development and nuclear technologies. Currently, she is a master's student in Chinese Politics, Foreign Policy and International Relations (CPFP) at Tsinghua University. She is a member of the CTBTO Youth Group and researches the nonproliferation of nuclear weapons and peaceful uses of nuclear energy. She interned with the Russian state corporation Rosatom in the Department for International Programs and Projects in the field of Radioactive Waste, SNF and RE Nuclear Decommissioning, where she researched Arctic development and ecological problems related to radioactive waste and international cooperation. In 2020, she presented a paper on sustainable development in the energy sector and international cooperation on the use of clean technologies in the 2020 GAUC Graduate Forum. Outside of academia, she enjoys playing piano, ukulele and guitar, making music, sketching and learning languages.
Sofia Kosourova
Sofia Kosourova has a Russian-Ukrainian background and earned a BA in Russian Studies from Lomonosov Moscow State University. She also studied as an exchange student in Spain (UPV/EHU) and the United States (USD). She is currently working towards her MPhil degree in Russian and East European Studies in St. Antony's College at the University of Oxford. Her research interests include Soviet nostalgia, the politics of memory in today's Russia and Ukraine, and its manifestation through mass media.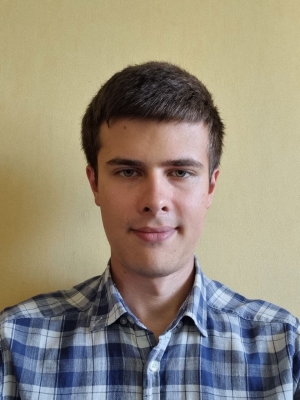 Artem Kvartalnov
Artem Kvartalnov is a junior research fellow at the PIR Center, an intern at UNDP Eurasia, and a member of the Young Deep Cuts Commission. His research interests include concepts of international and regional security, U.S.-Russia relations, arms control, the security-development nexus, and post-Soviet politics. Artem holds a bachelor's degree from the Moscow State Institute of International Relations (MGIMO University) and is nearing completion of his master's degree from the same institution. His master's thesis is about the role of status aspirations in Russian foreign and security policy. Artem is also studying temporality and threat perception in international relations as part of a grant project at MGIMO. In 2019, Artem completed an internship at Russia's Ministry of Foreign Affairs. He will begin a PhD in Government at the University of Texas at Austin this fall. Artem speaks Russian, English, German, and Spanish.
Liangtao Liu
Liangtao Liu is a master's student in Global Governance and Translation Studies at Shanghai International Studies University. He studied Hebrew and Middle East Studies as an undergraduate at Georgetown University and the Hebrew University of Jerusalem. He recently finished an assignment as a programme assistant for UN Women in Kazakhstan. His research focuses on international development.
Giulia Moschetta
Giulia Moschetta is a graduate student focusing on Russia's cyber strategy at the University of Trieste in Italy. Her master's thesis examines Russia's cyber capability and policy at the domestic and international levels. Previously, she obtained a BA in International Relations from the War Studies Department at King's College London and a dual master's degree in International Public Management and Security from Sciences Po Paris and MGIMO. She interned at the Carnegie Moscow Center and later worked as a research assistant at the NATO Parliamentary Assembly in Brussels and at NATO SHAPE.
Cyrus Newlin
Cyrus Newlin is a Master in International Affairs (MIA) candidate at Columbia SIPA focusing on energy and national security policy. Previously, he worked as an associate fellow in the Europe, Russia, and Eurasia Program at CSIS, where he led research on the political economy of energy transition in Russia and U.S.-Russia relations. From 2019 to 2020, he was an Alfa fellow with Bank of America in Moscow. Cyrus received his BA in Political Science and Russian from Swarthmore College, where he graduated Phi Beta Kappa.
Dalton Rawcliffe
After earning a BA in History and Contemporary Studies at Wilfrid Laurier University and a Bachelor of Education from Nipissing University, Dalton Rawcliffe continued his studies of China, the Cold War, and Hong Kong and acquired an MA in History. Following his time at Laurier, Rawcliffe studied Mandarin in Shantou, China. Rawcliffe is currently a doctoral student in the Department of History at York University. His research investigates the history of the Maoist Cultural Revolution and its impact on the United Kingdom, focusing on the production, dissemination, and use of propaganda within the Chinese community living in the UK during the 1960s and the 1970s. He is a recipient of the SSHRC CGS award and now a fellow of the Monterey Trialogue Initiative.
Wen Rui Tai
Wen Rui Tai was born in Hong Kong in 1998 and was raised in Beijing. She received her BA in English Literature and Theatre Studies from Smith College. She is currently an MA student in East Asian Studies at Yale University. Her research interests lie primarily in the epistemic divide between China and "the West" in a globalizing/de-globalizing world as well as the conflicts and collaborations between foreign and domestic forces that shape China's domestic realities and image abroad.
Nils Schreiber
Nils Schreiber is a master's student at University College London studying Security Politics and International Relations of Eurasia. His undergraduate background is in the fields of Political Science, History and Economics. He has conducted multiple research trips to Russia and was a visiting student at Kazan Federal University as well as at the Higher School of Economics in Saint Petersburg and Moscow. He is a postgraduate scholar of the German Academic Scholarship Foundation and is currently an intern at the United Nation's Industrial Development Organization. Previously, he worked as a graduate research assistant and supported a German political foundation in Saint Petersburg as an intern. His academic interests concern alliances, the political economy of regionalism and defense as well as nuclear arms control and nonproliferation with a regional focus on Russia, Central Eurasia and China. His master's thesis investigates the concept of nuclear multipolarity and the influence of Sino-Russian security alignment on Moscow's nuclear arms control diplomacy.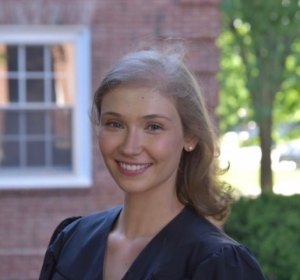 Natalie Shteiman
Natalie is currently an MPhil student in Global and Area Studies at the University of Oxford. Originally from South Florida, she completed her bachelor's degree in Middle Eastern Studies and Art History at Dartmouth College. Her undergraduate thesis titled "The Walled Off Hotel: Banksy and the Israeli-Palestinian Conflict" details the artistic endeavors of the anonymous British street artist known as Banksy in the Middle East and, more broadly, Palestinian tourism initiatives. Natalie's graduate dissertation examines the Russian influence on Israeli politics. She speaks Russian, Spanish, Italian, French, and Arabic and is currently learning Ukrainian and German. At Oxford, she is a member of St. Edmund Hall and is on the women's rowing team.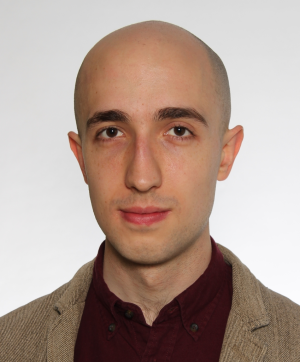 Ivan U. K. Klyszcz
Ivan U. K. Klyszcz is a Polish-Mexican doctoral candidate at the University of Tartu, Estonia. He holds an IM from the University of Glasgow and an MA from his current institution and has studied in Moscow and Mexico City. At Tartu, he has submitted for review a doctoral thesis exploring the effects of violent conflict on sub-state international relations with cases from the North Caucasus Russian federal subjects. Other research interests of his are Russian foreign policy and territorial autonomy and paradiplomacy in Eurasia. He has presented his research on these topics at major international conferences. His research has been published by journals such as Nationalities Papers and Problems of Post-Communism. In addition, he has also offered expert commentary on Russia's foreign policy to news media such as the BBC, France 24 and RFE/RL. He is a frequent contributor to expert media Riddle Russia.
Daria Zhabina
Daria Zhabina is an MA student in Global Politics and International Political Analysis at the Moscow State Institute of International Relations (MGIMO University), where she previously completed her BA in Political Science, majoring in Conflict Studies and Public Diplomacy. Her professional background includes internships at UNDP in Uzbekistan, the Russian Ministry of Foreign Affairs, and the Russian International Affairs Council. Daria works as an expert in the Scientific Policy Department at MGIMO University and the Institute for International Studies. Her current academic interests include international conflicts, political processes in East and Southeast Asia, issues of international security, human rights and equality, and educational equity.
Yang Zhang
Yang Zhang is an MPhil student in International Relations at Oxford University. Her academic interests include energy and climate change, international political economy, and international order. Yang's MPhil research focuses on how the expectation of future energy trade shapes German foreign policies towards Russia. Yang earned a BA in Political Science and Russian and Eurasian Studies from Colgate University. Her undergraduate thesis focused on the conditions conducive to militarized territorial disputes between China and its neighbors in contemporary times. In 2021, she researched U.S.-China relations and the Biden administration's foreign policy on China as a participant in the Young Ambassadors' Program at Carnegie Tsinghua Center. As a James Madison summer research fellow in 2020, she conducted a comparative study of Russian and American COVID-19 pandemic responses. Yang also interned at the International Organization for Migration in Geneva. Besides academics, Yang is involved in Agora Oxford, a grassroots foreign policy think tank, and St. Antony's Boat Club.