The Master of Arts in Teaching English to Speakers of Other Languages (TESOL) and Master of Arts in Teaching Foreign Language (TFL) share courses and faculty, providing an added benefit of on-site collaboration across languages.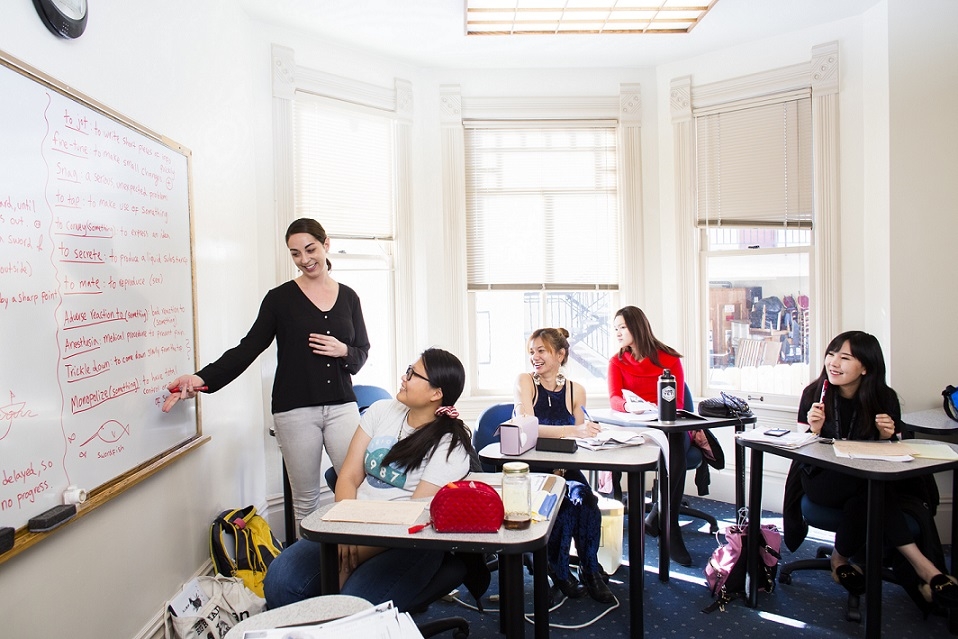 Our three-semester, 40-credit TESOL curriculum and our three-semester, 42-credit TFL curriculum provide solid foundations in language-teaching pedagogy, how languages are learned, and how languages work. These programs equip language teachers with the skills and expertise to facilitate language learning in the U.S. and abroad.
Career-oriented specializations in Language Program Administration, Teaching English to Speakers of Other Languages (TESOL), Teaching Foreign Language (TFL), International Education Management, and Intercultural Competence can be added to both degrees in a fourth semester. See the curriculum for more details.
Learning Goals
Our faculty has developed specific Learning Goals designed to help students significantly increase their understanding of language teaching pedagogy, theory, and research and assessment—all of which contribute to expanded career opportunities.
Experiential Learning Opportunities
Both TESOL and TFL students have multiple and varied opportunities to put theory into practice through internships and professional experiences. Some are right here on campus, in our ESL program, Summer Intensive Language Programs, Custom Language Services, and graduate writing center.
Careers and Internships
Students also gain professional experience through internships. Our program will give you the skills and expertise to set yourself apart as your language education career begins. Our alumni are teachers, program directors, curriculum developers, assessment specialists, and teacher educators in the U.S. and around the world. They work at adult education centers, universities, community colleges, K–12 schools, and other language education programs. Many of our alumni have also gone on to PhD programs at prestigious institutions such as Harvard, Oxford, and Georgetown. Learn how they are thriving in their careers.
Tuition and Fees
Visit our tuition and fees page for detailed information.
We strongly encourage you to also contact your enrollment advisor to discuss costs as some TESOL and TFL students pay less than the full-time tuition in their final semester due to their overall course load.