Welcome to the Spring 2023 Middlebury Institute of International Studies at Monterey Commencement information page.
Welcome to the Spring 2023 Middlebury Institute of International Studies at Monterey Commencement.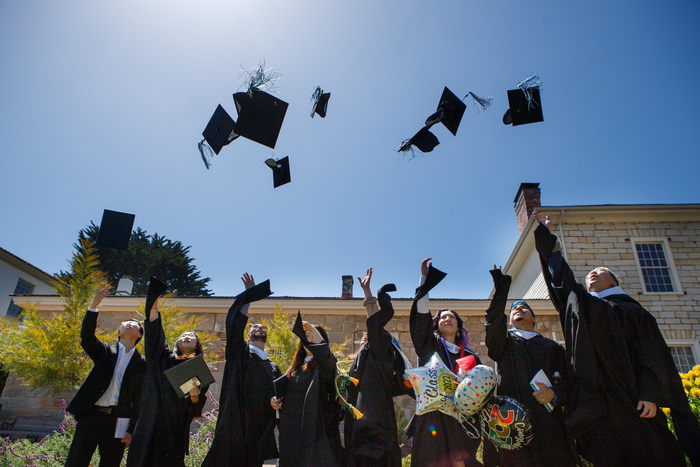 Photos
Access photos taken at commencement by photographer Randy Tunnell here. Password: miis23
Date and Location 
Spring Commencement 2023 will be held on Saturday, May 20, 2023 at 1:00PM Pacific Time. The in-person ceremony will be held outdoors at Colton Hall Lawn, Pacific Street between Madison and Jefferson Streets, Monterey, CA. The ceremony will be accessible in an online format with livestream for graduates, families and friends around the globe. A reception will be held at the Samson Student Center on campus immediately following the ceremony. 
General Guest Zoom Link
General Guest Zoom Link: https://middlebury.zoom.us/j/95624558703?pwd=SGhDZXozYjFVT0taUXZkTnd0QnY0Zz09 Password: 633712
Details About Ceremony 
Please read the graduate information sheet found here. It outlines all the details you need to know for Saturday!
In Person COVID Guidelines
Due to the outdoor location of both the ceremony and the reception, masks are not required for this event. Masks are optional in any common area, such as inside of McCone for the line-up.
Mandatory Graduating Student Information Meeting
A graduating student information meeting will be held on Tuesday, April 4 at 12:10PM in the Irvine Auditorium. Zoom option also available. Details about commencement will be shared and graduating student speaker nominees will present their summaries of their speeches. View recording here: https://midd.hosted.panopto.com/Panopto/Pages/Viewer.aspx?id=c5d7647d-c100-4ba7-8a3c-afdc0004f48d
Guests with Special Needs
If you have a guest that has a special seating need, i.e., guests in a wheelchair or walker, please send an email to rsvp@middlebury.edu no later than May 12th so seating arrangements may be made for them. 
International Guests / Visa Requests
Middlebury no longer issues specific invitation letters for Commencement or other institutional events for international guests to apply for visas, based on information provided to us by the U.S. Department of State. You certainly may use your Commencement invitation, or you may use the link to the Middlebury College website where we outline steps you can take to support the visitor visa application of your guests. (You would adjust the sample letter accordingly to reflect the Institute Commencement details.) https://www.middlebury.edu/college/commencement-2022/international-guest-travel
Commencement Announcements
Digital announcements to share with guests may be found here.
Regalia
Caps and gowns are NOT required to participate in the commencement ceremony. In lieu of regalia, we encourage graduates to wear traditional cultural dress or appropriate business attire. Details surrounding regalia may be found here.
Celebration Kit
Enjoy this downloadable celebration kit to commemorate the occasion in your emails, texts, social media, or Zoom. You can also print, cut, and use the ready-made printable signs to decorate your home as you celebrate your virtual Commencement ceremony. 
 
Please share your images, celebrations, and messages of congratulations with us on Social Media using the hashtag #MIISGradSpring2023
 
To download the Zoom Backgrounds below, right click an image and choose 'Save Image As.' Be aware that you may have to mirror your Zoom video if the logo is backwards to correct this.
View the gallery in a new window.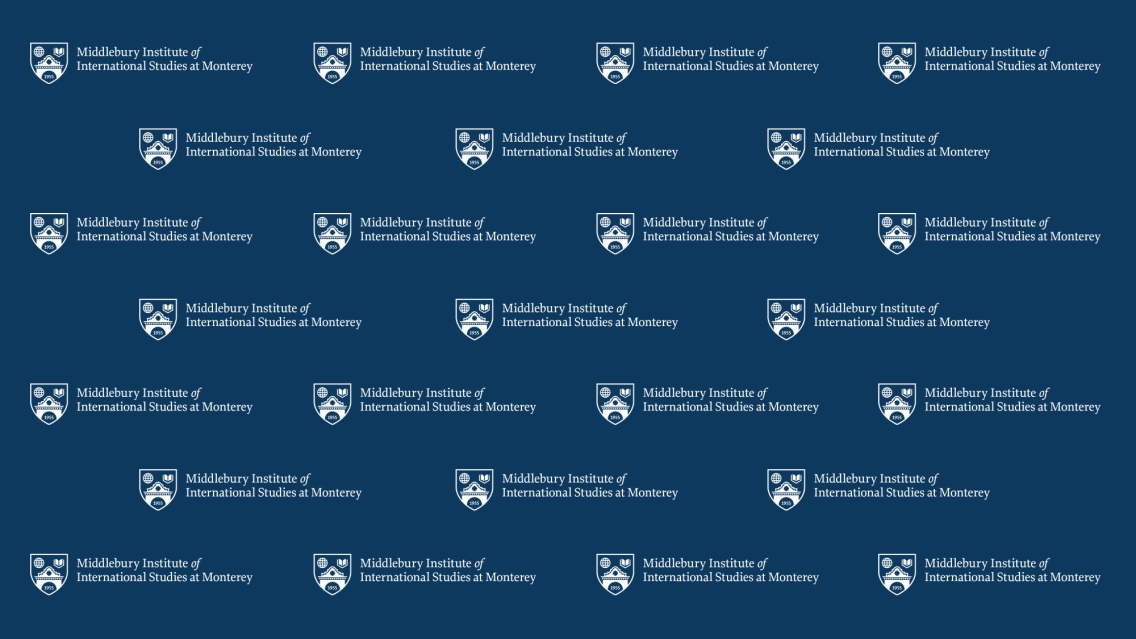 Zoom Backgrounds