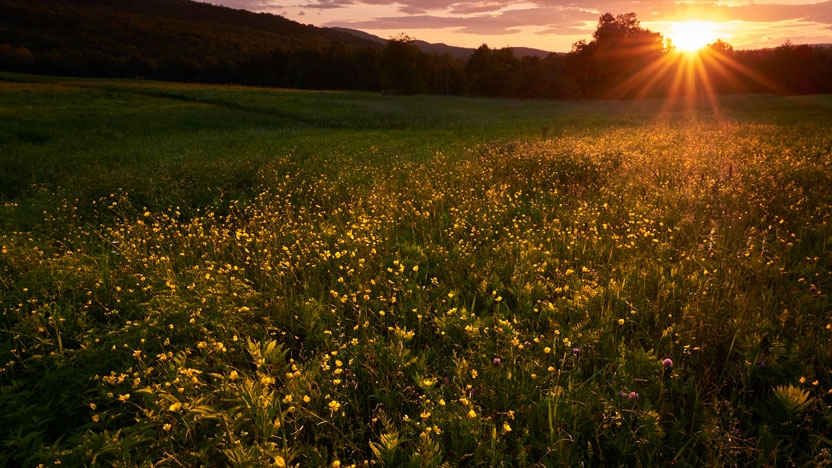 The Lands Advisory Committee is a group of faculty, staff, and students that is consulted by the board of trustees and Middlebury's administration regarding important land use decisions on Middlebury's lands. 
The goal of the committee is to make recommendations to the administration and the board of trustees that will enable the College to maximize environmental stewardship of its land while maintaining fiscal practicality.
As owner of several thousand acres of land in the Champlain Valley and Green Mountains, Middlebury College is committed to exemplary land stewardship.
The Land Stewardship Initiative
The Lands Advisory Committee was established as part of the Land Stewardship Initiative. This initiative included the following:
Adoption of land stewardship guidelines to guide management decisions on Middlebury College lands.
Establishment of a closer connection between Middlebury College's lands and its educational mission.
Establishment of the Land Use Advisory Group to assist Middlebury in making land use decisions.
Download the Land Stewardship Initiative.
Guiding Principles
The College recognizes the importance of applying principles of environmental sustainability to the stewardship of its lands beyond the main campus.
Land stewardship involves fiscally responsible decision-making.
The College recognizes that College lands are parts of broader ecosystems, and promotes practices that improve the biological integrity of those ecosystems.
The College recognizes the value of the traditional Vermont landscape and historically important land uses to Middlebury College and to the larger Vermont community.
The College recognizes that appropriate use of lands can help achieve broader sustainability goals, such as reduction of transportation impacts through development of land close to town centers, or reduction of carbon emissions through development of land for alternative energy sources.
The College recognizes the value of existing teaching and research sites and acknowledges the tremendous opportunities for experiential education across disciplines that exist in its network of landholdings.
The College embraces the ideal of compatible uses, recognizing that conservation and fiscal prudence are not mutually exclusive objectives, and resolves that responsible stewardship will carefully consider all of these guiding principles.
View the Middlebury Campus Master Plan.