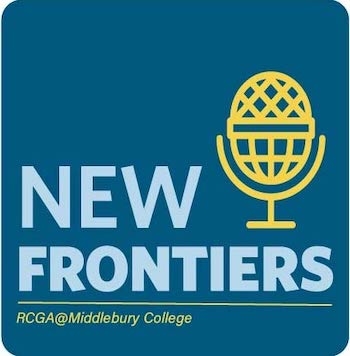 New Frontiers, the Rohatyn Center for Global Affairs' podcast series, offers a deeper view into global areas through one-on-one discussions with Middlebury College faculty and others.
New Frontiers topics—from big tech, environmental conservation, global security, and political economy to culture, literature, religion, and changing work patterns—have global or international dimensions.
New Frontiers is available through most podcast apps including Amazon Music and Audible, Apple Podcasts, Spotify, Podcast Addict, RadioPublic and Google Podcasts.
---
---
COMING SOON- Episode 5 - "Understanding Slavery in Medival China"
with Middlebury Professor Don Wyatt
---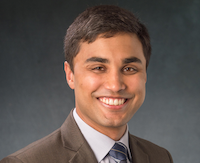 Episode 4 - What to Do about Cosmic Garbage
According to the US Space Force, only 2,000 of the 22,000 objects that have been tracked circling the Earth are fully operational, functioning satellites. Put differently, roughly 90 percent of the objects that can be tracked circling the globe is junk—space junk, or cosmic garbage. How did it get there, why does it keep accumulating, and how best might we address this global problem are all topics that Akhil Rao, Assistant Professor of Economics at Middlebury College, writes about in a co-authored article published in the Proceedings of the National Academy of Sciences. In this episode of New Frontiers, Professor Rao speaks with Mark Williams about these issues and explains why adopting "orbital use fees" could be the best way to address the problem of cosmic garbage.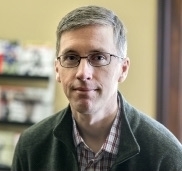 Episode 3 - What Made Russians Skeptics about Democratic Capitalism?
In this episode, Mark Williams talks with economist Will Pyle, the Frederick C. Dirks of International Economics at Middlebury College, about recent findings he published in the journal Post-Soviet Affairs. Their discussion explores why Russians of a certain cohort—although liberated from the economic and political constraints of Soviet Communism—are not the strong enthusiasts of democracy and capitalism that many westerners believed they would become after the USSR collapsed.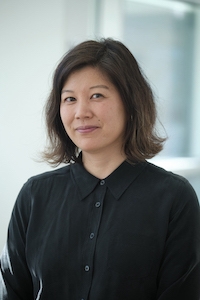 Episode 2—China and the American Right
"Asia First was an insistence that Pacific affairs receive as much if not more attention than European Atlantic relations in the Cold War. Its proponents, its supporters, many of whom were very powerful, conservative voices in the Senate and in Congress, felt like U.S. foreign policy after World War II was neglecting mainland Asia and therefore imperiling the whole Cold War." —Joyce Mao
In this episode, Mark Williams talks with Joyce Mao, Middlebury College associate professor of history, about the Asia First initiative and, in particular, the effects that U.S.-China-Taiwan relations had on American domestic politics. Why were American conservatives so interested in Asia after WWII and in China particularly? In what ways, if any, did conservative concerns over China influence U.S. foreign policy, and how did conservatives' interest in China help shape the development of the political right in the United States?
Joyce Mao's book, Asia First: China and the Making of Modern American Conservatism, was published in 2015 by the University of Chicago Press.
Episode 1—Should Corporations Govern Global Food Systems?
In this episode, Molly Anderson, William R. Kenan Jr. Professor of Food Studies at Middlebury College, joins Mark Williams to discuss her recent article titled "UN Food Systems Summit 2021: Dismantling Democracy and Resetting Corporate Control of Food Systems." At issue is whether multinational corporations (MNCs) should have more influence and say in controlling/governing food systems than does civil society and its constituent parts, which are most plagued by problems of food insecurity. Anderson believes MNCs should not enjoy such a privileged position over so vital a basic necessity, and she offers a forceful critique of the 2021 United Nations Food Systems Summit (UNFSS), which in her view helped ensure such corporate control.
---
New Frontiers is hosted by Mark Williams, director of the Rohatyn Center for Global Affairs and Middlebury College professor of political science.
---
Rohatyn Center for Global Affairs
Robert A. Jones 59 House
148 Hillcrest Road
Middlebury, VT 05753