Past Program Events 2021-22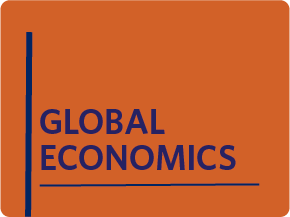 Global Economics
Entrepreneurial Reluctance: Talent and Firm Creation in China
With Ruixue Jia, associate professor of economics, School of Global Policy and Strategy, University of California San Diego. November 15, 2021. Recording
---
Understanding and Managing Climate Risk
With Frances C. Moore, assistant professor of environmental science and policy, University of California Davis. March 28, 2022. Recording
---
The Economic Implications of Connections between Corporations and Politicians
With Cihan Artunç, assistant professor of economics, Middlebury College. April 12, 2022. Recording
---
Trapped: High Inequality and Low Growth in Latin America and the Caribbean
With Marcela Meléndez, UNDP chief Economist for Latin America and the Caribbean. May 2, 2022. Recording
---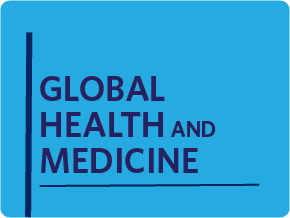 Global Health and Medicine
Learning to Be Healthy, and Being Healthy to Learn
With Scott Pulizzi, visiting associate professor, Graduate School of International Policy and Management, Middlebury Institute of International Studies at Monterey. October 7, 2021.Recording
---
Exemplars in Vaccine Delivery: How Understanding Positive Outliers Can Inform Global Health Policy and Practice
With Nancy Fullman '07, research fellow, and Gloria Ikilezi, associate director, Exemplars in Global Health, Gates Ventures. February 1, 2022. Recording
---
Digital Health: Supporting the Decentralization of Health Care to Increase Access to Quality Care Globally
With Megan McLaughlin, ThinkMD and Fordham University. March 2, 2022. Recording
---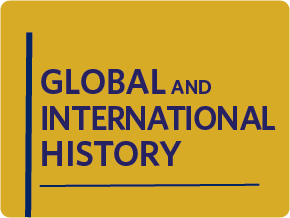 Global and International History
Life of Permafrost: A History of Frozen Earth in Soviet Science
With Pey-Yi Chu, associate professor of history, Pomona College. November 11, 2021. No Recording.
---
Fascism and Its Global Rise
Panel with Julia Adeney Thomas, University of Notre Dame, and Geoff Eley, University of Michigan. November 30, 2022. No Recording.
---
Ukraine-Russian Relations in Historical Context
With Serhy Yekelchyk, professor of history and Germanic and Slavic studies, University of Victoria (Canada). February 24, 2022. Recording
---
Carbon Technocracy: Energy Regimes in Modern East Asia
With Victor Seow, assistant professor of the history of science, Harvard University. April 18, 2022. No Recording.
---
Power, Wealth and Global Political Economy
The Israeli Left
With Lior Erez, University of Haifa, Israel. October 5, 2021. Recording
---
Argentina: Economic Challenges, Sovereign Debt, and Implications for the Global Economy
With Cecilia Nahón, alternate executive director for Argentina, Bolivia, Chile, Paraguay, Peru and Uruguay, World Bank Group. December 2, 2021. Recording
---
Commerce, Coalitions and the Rise of the Firm: The New Politics of New Trade
With Mary Anne Madeira, assistant professor of international relations, Lehigh University. March 3, 2022. No Recording.
---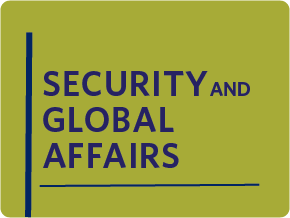 Security and Global Affairs
The War Origins of the Liberal Order: World War I and the Founding of International Economic Organizations
With Paul Poast, associate professor of political science, University of Chicago.October 25, 2021. Recording
---
Impact of the Fall of Afghanistan on the US in Asia
With Lisa Curtis, senior fellow and director, Indo-Pacific Security Program, Center for New American Security. March 3, 2022. Recording
---
The UK and the World from Brexit to Boris: Toward "Global Britain" or Back to "Little England?"
With James Morrison, assistant professor, International Relations Department, London School of Economics. March 16, 2022. Recording
---
Information Warfare and Peacebuilding: Lessons from Ukraine and Kenya
With Theo Dolan '94, peacebuilding technical advisor. April 27, 2022. Recording
---
The Ukraine War's Middle East Nexus
With Hanna Notte, senior research associate, Vienna Center for Disarmament and Non-Proliferation. May 6, 2022. Recording.
---
---
---
From the former Program on Global Anti-Racism:
The Loud Minority: Why Protests Matter in American Democracy
With Daniel Q. Gillion, the Julie Beren Platt and Marc E. Platt Presidential Distinguished Professor of Political Science at the University of Pennsylvania. October 4, 2021. No Recording.
---
Can Israel Become and Inclusive Society?
With Yael Tamir, president, Beit Berl College, Israel. November 3, 2021. Recording
---
Indigenous Perspectives on Decolonial Futures
With Yin Paradies, Alfred Deakin Professor and Chair in Race Relations Deakin University, Australia. March 17, 2022. Recording
---
The Caribbeanization of Black Politics
With Sharon Wright Austin, professor of political science, University of Florida. April 4, 2022. Recording
Rohatyn Center for Global Affairs
Robert A. Jones 59 House
148 Hillcrest Road
Middlebury, VT 05753