Oxford Summer Information
Pre-Arrival Information Form
Please complete the pre-arrival information form.
Passports and Documentation
You should secure a valid passport at once, a task that can take a month or more. You can obtain a passport application from your post office or town clerk, or by visiting the US Department of State website. If you already have a passport, please note that for international travel, some countries require that a traveler's US passport be valid at least six months beyond the date of the return trip. US citizens will not need visas if staying in the UK for less than six months.
You may also need to prove your student status to immigration officers; bring your letter of acceptance to Bread Loaf's Oxford program with you when you travel to the UK.
Bodleian form and photos
You will need a library card for admission to the Bodleian Library, your major research resource for the summer. All students will need to complete the Bodleian Library Information Form.
In addition, all students (except those who have held a Bodleian Library card in the past three years - 2019, 2018, 2017) must submit two passport-sized, clear resolution photos for their library cards by May 1. Please mail your photos to:
Dianne Baroz
Middlebury Bread Loaf School of English
75 Franklin Street
Middlebury, VT 05753
Travel registration/assistance
Middlebury requires that all students, faculty, staff, and affiliates register their travel plans through the travel registration form. Middlebury needs this information in order to respond effectively in emergency situations.
Travel Itinerary Form
We recommend that you make round-trip flight reservations as soon as possible in order to secure the best fares. Once you have booked your flights, please complete the Itinerary Arrival Form .The information on this form will help the Bread Loaf/Oxford staff locate and house you.
Travel to Oxford
London's Heathrow Airport is roughly an hour from Oxford by public transportation, the smaller Gatwick Airport roughly two hours by bus. The Stansted Airport is located approximately 40 miles northeast of London and two hours from Oxford. Book your flights with an eye to arriving in time to make your way to Oxford.
If you are traveling abroad before your arrival and plan to enter the UK from another country, please ensure that your passport is stamped upon arrival in order to establish your short-term student status. Be advised that UK ferry ports from Ireland are frequently unstaffed, resulting in unstamped passports. If such a port is staffed, please explain your situation and ask the officer to stamp your passport. Students who do not have passports stamped should plan to leave the UK and re-enter via a staffed entry point in order to receive a stamp and establish student status.
Hotel accommodations in London, especially, can be expensive. Beware of standby air tickets or charter flights, which may encounter delays and require a long and complicated trip to Oxford. You should check with your airlines on their current luggage policy.
Shipping to Lincoln College
If you plan to ship anything ahead by UPS or regular mail, allow a minimum of three weeks for delivery. FedEx is faster but very expensive. The Bread Loaf/Oxford shipping address is:
(Your name)
Middlebury Bread Loaf School of English
Lincoln College
Oxford OX1 3DR
United Kingdom
Mark "HOLD FOR ARRIVAL: June 29, 2020" on all packages.
Neither Bread Loaf nor Lincoln College can assume any responsibility for items lost either in transit or after arrival at Lincoln College.
Accommodations, Arrival, and Departure
Plan to arrive in Oxford on Monday, June 29, so that you can begin to recover from jet-lag before the official opening of the program on Tuesday, June 30 (Registration Day). Seminars begin meeting on Wednesday, July 1. The first meal is served at 1:00 p.m. on Monday. Your room will be available at Lincoln on June 29. The college may be able to accommodate some early arrivals (at an extra per diem room and board rate) if arranged with the campus coordinator in advance; you may also choose to find your own accommodations. The Bread Loaf office in Chapel Quad will be open on June 29. The head tutor's assistants will be available to answer any questions you might have as you settle into your rooms.
Upon arrival, students living on campus should stop at the Porter's Lodge (main entrance to Lincoln College) to receive room assignments. All students should check in at the Bread Loaf Office, which will be open for extended hours on Monday and Tuesday. Registration begins after breakfast on Tuesday. Registration packets include important forms and information, including locations and times for first seminar meetings. The head tutor and the head tutor's assistants will be on hand to welcome students and answer questions. Students who arrive late should stop by the Bread Loaf office upon arrival.
Guests of students will need to secure their own accommodations; Lincoln College can provide a discounted rate at the College's B&B rooms.
Tutorials will conclude by Friday, August 7, but you are welcome to stay for the final banquet and commencement ceremony on Saturday evening, August 8. You are expected to vacate your Lincoln College room after breakfast on Sunday morning, August 9. For those who need to leave Oxford very early Sunday morning to make flight connections, a light breakfast fare will be available in the dining hall.
Healthcare
You should consult with your medical insurance company prior to traveling abroad to confirm whether your policy applies overseas and whether it will cover emergency expenses. Most medical care facilities and medical care providers in the United Kingdom do not accept insurance subscription as a primary source of payment. Rather, the beneficiary is expected to pay for the service and then seek reimbursement from the insurance company.
Food Allergy and Emergency Contact Forms
Please complete the food allergy and emergency contact section of the pre-arrival form by June 1.
Oxford Campus Staff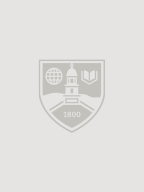 Campus Office
The Bread Loaf office handles academic and student life issues, schedules appointments with the head tutor, and assists in other ways as needed. Students should feel free to stop by and introduce themselves at any point. The staff is always happy to assist.
011.44.1865.279819 (from US)
Staircase VII, Chapel Quad
Porter's Lodge, Lincoln College
The Lincoln College Porter's Lodge serves as the first emergency point of contact and the center for all communications at the College. Porters can also weigh letters and sell postage, take incoming phone calls, call cabs, give directions, lend various equipment (such as irons), and assist with other residential needs. This is where to report all emergency housing maintenance issues (such as a flood). Please report minor housing maintenance issues to the Bread Loaf office.
Open 24 hours a day, seven days a week.
011.44.1865.279800 (from US)
Emergency Contacts
| | |
| --- | --- |
| Ambulance, Police, or Fire Department | 999 |
| Porter's Lodge | 1865.279800 |
| King Edward Street Practice of Lincoln College Physician | 1865.242657 |
| John Radcliffe Hospital | 1865.741166 |
When possible, the Porter's Lodge should be contacted first in the event of an emergency; otherwise, dial 999, and then notify the Porter. In the case of fire, students should sound the alarm, which will automatically notify the Porter's Lodge, and then dial 999. Fire emergency instructions are posted in each student room. 
Summer Mailing Address
(Your name)
Middlebury Bread Loaf School of English
Lincoln College
Oxford OX1 3DR
United Kingdom
During the session, mail arrives once a day and is distributed in the Dining Hall at lunch. After lunch, the mail is returned to the Bread Loaf office, where it can be picked up during office hours. While porters will weigh letters and sell postage, there are also post offices in town, near the college on St. Aldates Street and on St. Giles Street.
Important Summer Dates
| | |
| --- | --- |
| Arrival Day and check-in at Porter's Lodge | June 29 (Mon) |
| Registration Day  | June 30 (Tues) |
| Classes Begin   | July 1 (Wed) |
| Drop/Add Period | Ends 5 p.m.  July 3 (Fri) |
| Classes End | August 7 (Fri) |
| Commencement | August 8 (Sat) |
Meal Times
Breakfast (M-Sat) 8:00 am; (Sun) 8:45 am
Lunch 1:00 pm
Dinner (M-F) 7:00 pm; (Sat-Sun) 6:30 pm
Travel to Bread Loaf Campus
Bus: A "period return" ticket is a better deal than two one-way tickets or a round-trip ("return") ticket and will get you back to the airport at the end of the session. Students should be sure to specify a period return ticket, good for three months, and not a return ticket, which is only good for 24 hours. The driver should be paid in cash upon boarding. Luggage allowance is two suitcases per person in the hold and a small piece of hand luggage inside the coach. It's about a10-minute walk from the Gloucester (pronounced "Gloss-ter") Green bus terminal in Oxford to Lincoln College, but students who are loaded down with luggage may wish to take a taxi (tip 10%).
Lincoln College is located on Turl Street, between Broad and High Streets. From Gloucester Green (Gloucester Street) take a left to George Street. In about a block George Street will turn into Broad Street. Walk one block on Broad and turn right on Turl. Ship Street and Market Street are on the right; the entrance to Lincoln College is on the left. (Students who are already familiar with Oxford may wish to disembark from the bus at the Queen's College stop, walk up the High Street to Turl Street, take a right on the Turl, and arrive at Lincoln College, on the right.)
From the airports: London Heathrow International Airport and Gatwick Airport are linked to Oxford by the Airline bus service, which operates 24 hours a day, seven days a week. Heathrow is the closest international airport to Oxford. Stansted Airport is linked to Oxford by the National Express 757, which runs approximately every two hours. Airline buses leave Heathrow approximately every 30 minutes, and Gatwick every hour, and are large, comfortable coaches. From Heathrow, the trip takes approximately 90 minutes from Heathrow Central Bus Station, and 80 minutes from terminal 5 (for terminal 4 you will need to take the free inter-terminal train to either terminal 5 or the central bus station). From Gatwick, the trip takes approximately 120 minutes. The buses make a few stops once they reach Oxford, and students who wish to get off at the main bus station, tell the driver to go to Gloucester Green—this is the last stop.
From Victoria Station: The Oxford Tube and the X90 Oxford-London both leave London's Victoria Station every 20-30 minutes, making stops at Marble Arch, Baker Street, and Hillingdon before heading to Oxford's Gloucester Green. Travel time is approximately 100 minutes during off-peak times.
Train: National Rail trains from London leave Paddington every half hour, taking approximately one hour. For inquiries, call 08457.484950.
Taxi or Car: Standard taxis run from the airport to Oxford and vice versa. There are also several companies that offer car services (with drivers) with fixed airport rates; rates are similar to taxi fares. Airport Direct – 0208.6482899 CCB Airport Cars – 01865.876699 or 01865.765566 Oxfordshire Chauffeurs – 01865.735377 Please note that Lincoln College does not have any parking available for students with cars.
Campus Housing
Housing is assigned by seniority, but we do what we can to honor your preferences. You are not allowed to change rooms once these have been assigned. Please let Dianne Baroz know about any conditions that might necessitate special housing arrangements. In case of medical needs, you may need to supply documentation in order to secure appropriate accommodations.
Each room in the college has an en suite bathroom. All rooms in staircase XV, directly across Turl Street from the college, also have en suite bathrooms. Bed and bath linens (except washcloths) are provided. The housekeeping staff (scouts) service rooms daily and change linens weekly.
Students will be given keys to their rooms and access fobs; spare keys are available at the Porter's Lodge for students who accidentally lock keys in rooms.
Radios and stereos are not allowed in the Lincoln College rooms.
Overnight guests (including spouses and family) are not permitted to stay in student rooms. Guests should secure their own accommodations; see a list of area guest houses. Violators will be billed by the college and guests evicted.
Smoking is not permitted in any campus buildings, including dormitories. People who smoke outdoors should check to make sure they are not smoking under someone's open window, and they must use proper receptacles for extinguishing and disposing of smoking materials.
Campus Dining
Students living on campus eat in Lincoln College's Dining Hall. Please come on time.
Students with food allergies or special dietary requirements are responsible for informing the Bread Loaf office on the Pre-Arrival Registration Form.
In order to avoid food waste, the college kitchen needs accurate head counts for meals; to that end, sign-out sheets are distributed by the head tutor assistants. 
High Table meals are more formal meals held throughout the session, usually after a special guest speaker/lecturer.
Visitors and guests (including students staying in Bear Lane apartments and off-campus, who are not on the board plan) may pay to dine in the Hall if the Bread Loaf office has been notified by 9:00 a.m. on the day in question and by Friday for the weekend (payable in pounds at the Bread Loaf office).
Telephones
There are no telephones in student rooms. Incoming calls will be routed through the Porter's Lodge at Lincoln College. The Porter will take messages and post on the Bread Loaf bulletin board outside the Porter's Lodge. The Porter's Lodge will answer phones around the clock, but please alert potential callers to the fact that Oxford time is five hours later than U.S. East Coast time.
Check Cashing/
ATM

s

Students should probably plan on needing about $1,200, or the equivalent in pounds, for spending money while at Lincoln. Seniors will also encounter some graduation-week extras including, but not limited to, a senior gift, payment of guest meals at the commencement banquet, and the rental of the hoods and robes (approximately £10) for the graduation ceremony. Students should convert enough money into British currency at the airport to cover transportation to Oxford.
 
ATM and credit cards can be used in ATMs, which are conveniently located near the college (students should check with banks and credit card companies to determine any charges that may be applied). The most widely accepted American credit cards in the United Kingdom are Visa and MasterCard. The Bread Loaf Office at Lincoln College does not accept credit cards: any fees that need to be paid (guest meals, play tickets, etc.) will be in pounds, not U.S. dollars.
            
There isn't sufficient time to open summer checking accounts at Oxford; even a certified cashier's check will take two weeks to clear. Personal checks (a student's or those made out to a student including any loan refunds) are un-cashable.
Safety in Oxford
Oxford is a big, busy modern city, with its own share of crime. Though the streets of Oxford are safe during the day, at night students should travel with a companion. Students should also lock rooms: in past years, items have been stolen from Bread Loaf rooms, especially during the first days of the Bread Loaf session. Students with rooms on the ground floor or with windows looking out onto accessible ledges should be sure to lock windows. There is a safe in the Bread Loaf office, and the staff is happy to store small valuables and passports (the American Embassy in London warns against carrying passports unless there is a specific need for it). Students are advised to keep a record of passport numbers and places of issue, and of the numbers and expiration dates of credit card accounts, in a place separate from the documents themselves. Students who are bringing their own laptops should keep records of the models and serial identification numbers in a safe place.
Clothing and Weather
Days can be warm (80 degrees or more), although the average Oxford temperature in July is 60. It does rain in Oxford, even on sunny days. Daylight lasts until 9:30 p.m. or so. Casual clothes are fine for daily wear; one or two more formal outfits for the session's more formal events—opening night, high tables, and commencement—would be appropriate. Rain gear and good walking shoes are musts.
Laundry
There are two laundry rooms in Lincoln: one near the Bread Loaf office and one up two flights of stairs in Stairway XV (across from Lincoln's main gate, next to the book shop). Students can obtain debit cards for the machines from the Bread Loaf office. Unspent money on the card is nonrefundable. The Oxford office recommends starting with £10 on the card. Laundry detergent can be purchased locally while the laundry room in Stairway XV has an ironing board and iron. The laundry in Stairway VIII has only an ironing board, and irons can be signed out from the Porter's Lodge.
Library and Technology Services
Students have access to both the Lincoln College and Bodleian libraries. On registration day, students will receive Bodleian ID cards. Students will need passports for identification.
 
All Bread Loaf students also have access to materials available online from the Middlebury College's Davis Family Library. See off-campus resources for more information.
 
There are two computer rooms for Bread Loaf students at Lincoln, one in Lincoln House across the road from the College and one in the College itself. Each computer has Windows 7, Microsoft Office, and First Class/BreadNet, and each is connected to a laser printer.
 
All meeting and teaching rooms have wifi; wireless is available in all rooms. All rooms have wired network access and students are welcome to hook up laptops to the network if they have up-to-date anti-virus software. Students will need a network cable and an adapter compatible with English current for laptop charging.
Campus Newspaper 
The Paniculum, the Oxford campus newspaper, keeps students informed about lectures, social and cultural events, academic deadlines, travel tips, and more. The Paniculum will be posted in the Bread Loaf office, on the Bread Loaf Oxford Facebook page, and on BreadNet in Cyberbarn. Off-campus residents especially should be sure to check the paper as well as the Bread Loaf message board at Lincoln for daily announcements and messages.
Recreation
Oxford has many parks and walking paths. Tennis courts are available at several locations around the city. Bicycles can be hired on a daily or weekly basis. There is also a private gym nearby which offers a short-term package. 
Deep Hall
Deep Hall (the on-site pub at Lincoln College) is accessible from the Grove Quad and is open before lunch and dinner every day except Sunday. Students may bring drinks from Deep Hall to meals. The pub also sells wine by the bottle to carry out.
| Day | Hours |
| --- | --- |
| Monday through Saturday | 11:30 a.m.–1:00 p.m. |
| Mondays, Tuesdays, Thursdays, Saturdays | 5:30 p.m.–8:00 p.m. |
| Wednesdays, Friday   | 5:30 p.m.–11:00 p.m. |
| Sundays   | closed |
Cocurricular Events
Bread Loaf/Oxford will provide tickets and transportation to at least one theater production during the session. Lectures and readings are organized throughout the session. In addition to school-sponsored events, students organize and run readings, Pub Quiz nights, musical and other events of their choosing. Students should contact the head tutor's assistants to arrange.
Travel During Session
We ask students to notify the head tutor's assistants of any travel plans during the session.
Medical Services
Students should bring a full summer's coverage of whatever medications they require. All students are required to have health insurance to cover emergent and non-emergent health care, as needed.
 
There are no medical personnel or facilities available on the Oxford campus itself, but there are local hospitals in case of medical emergencies.
 
If students need to see a doctor while at Lincoln, the Mayfield Clinic is nearby:
01865 423425
Mayfield House
256 Banbury Road
Oxford, OX2 7DE
 
For out-of-hours medical help, students can contact the King Edward Street Medical Practice:
01865 242657
9 King Edward Street
Oxford OX1 4JA
 
Students can also visit the emergency room at the John Radcliffe Hospital:
01865 741166
Headley Way
Headington
Oxford OX3 9DU
 
Students should consult with their medical insurance companies prior to traveling abroad to discover whether their policies apply overseas and whether they will cover emergency expenses. Most medical care facilities and medical care providers in the United Kingdom do not accept insurance subscription as a primary source of payment. Rather, the beneficiary is expected to pay for the service and then seek reimbursement from the insurance company.
Emergency Services
Global Rescue is available to assist travelers affected by medical and security emergencies while studying, working, or traveling abroad. GR representatives are available to consult and to ensure that appropriate medical treatment or safety measures are being taken. In addition, Global Rescue will arrange for the provision of health information services through their operations team and Johns Hopkins Medicine to include medical advice, case monitoring, hospital and clinic referrals, and evacuation services. This consultation service comes at no cost. Any costs associated with treatment, transportation, or evacuation will be the student's responsibility.
 
Students in need of either of these services can contact Global Rescue at +1-617-459-4200 and identify themselves as a Middlebury student abroad.