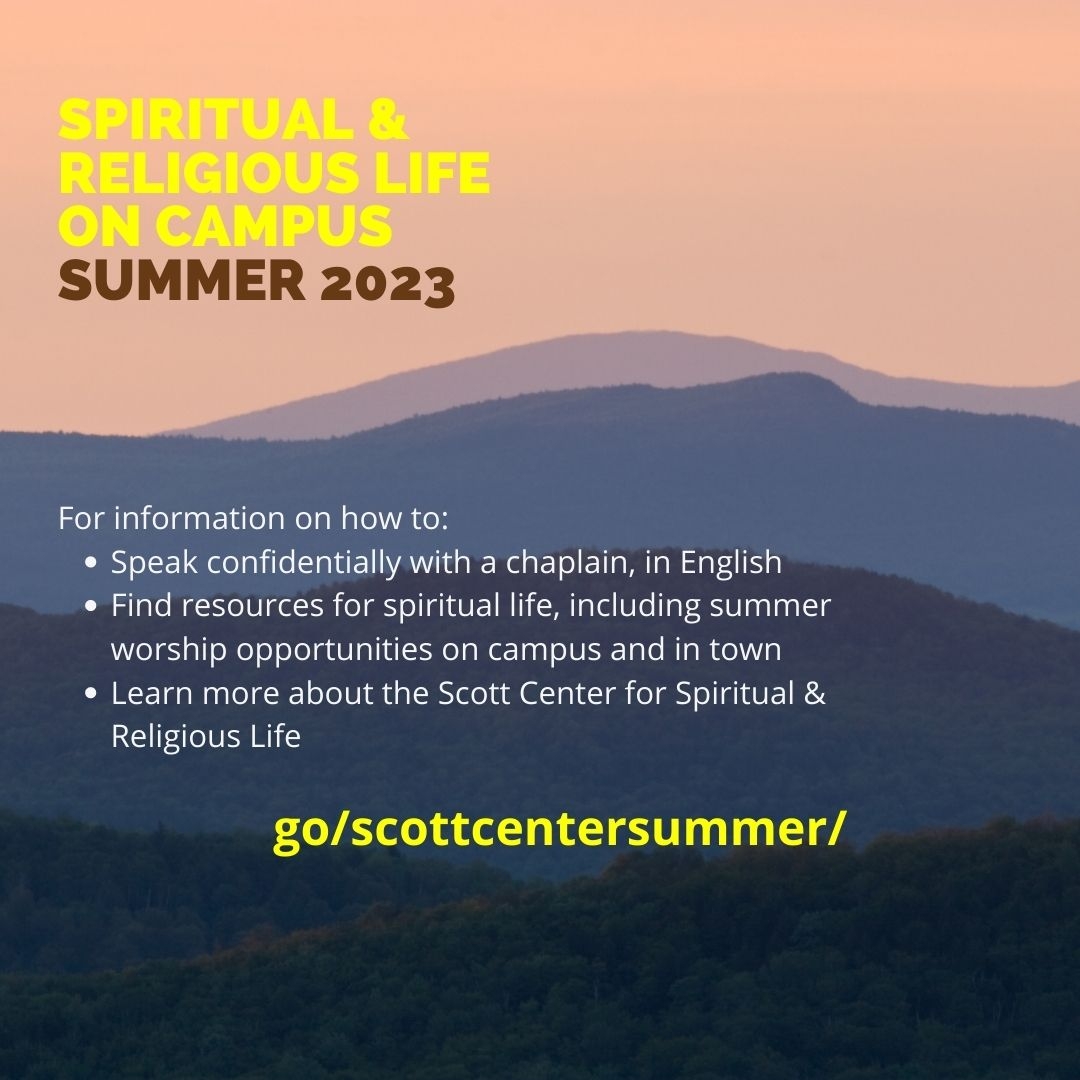 Summer 2023 Resources at The Scott Center
For those who are interested in religious observance, we maintain a comprehensive list of congregations within various faith traditions.
Christian worship is available at various congregations in the Middlebury area. We suggest you call ahead to check on summer worship schedules.
Shabbat Services
Shabbat Evening Services will be held at 7:30 pm at the Jewish Center at the Freeman International Center (FIC) throughout the summer session,
The entrance is down the long ramp to your right if you are facing Bicentennial Hall. All are welcome regardless of background. Please contact Rabbi Danielle Stillman (dastillman@middlebury.edu) with any questions.
As of yet, there are no Muslim jumma services planned this summer.
The chaplains at The Scott Center for Spiritual and Religious Life are available for confidential chaplaincy care throughout the summer (and all year) to Middlebury students, faculty and staff, regardless of religious affiliation.  Please see our On-Call Schedule for after-hours and weekend contacts.
Confidential resources such as pastoral care and religious observances are exempt from the language pledge.
Please email for an appointment with any Scott Center staff member.  Contact Ellen McKay Jewett, Scott Center Program Coordinator at (802) 443-5626 or emckay@middlebury.edu.