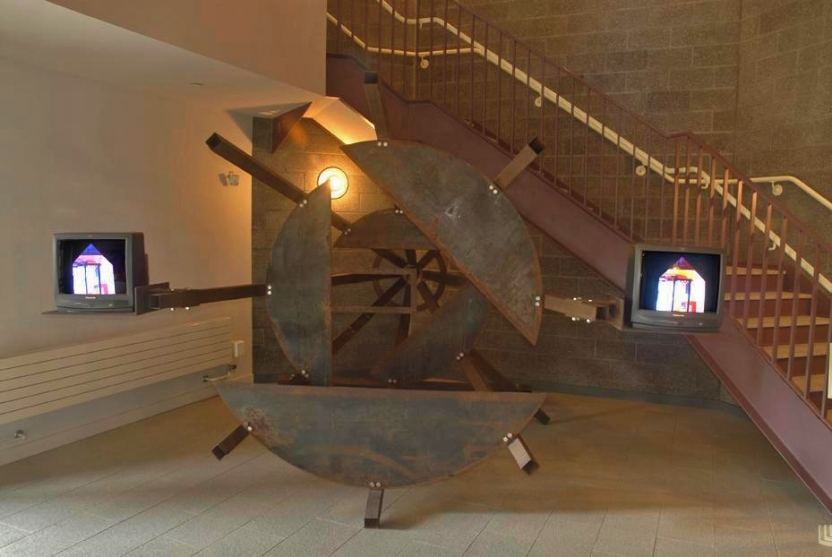 Buky Schwartz (American, born Jerusalem, 1932–2009)
Plato's Cave, 1990
Steel, video camera, video monitors, 10 x 12 x 10 feet.
Collection of Middlebury College Museum of Art, Vermont. Acquired by the College for the Center for the Arts on the occasion of its inauguration, 1992.007.
Location: Foyer of the Mahaney Arts Center
---
Plato's Cave explores the contradiction between what the mind knows and the eye can see. By turning the camera axis ninety degrees and placing it at the focal point of the sculpture, Schwartz forces us to acknowledge that what we see on the screen is actually an illusion. Through the medium of video, we are likened to inhabitants of Plato's cave in the Seventh Book of The Republic: with their backs to the world, they face the wall of the cave, reading flickering shadows as reality.