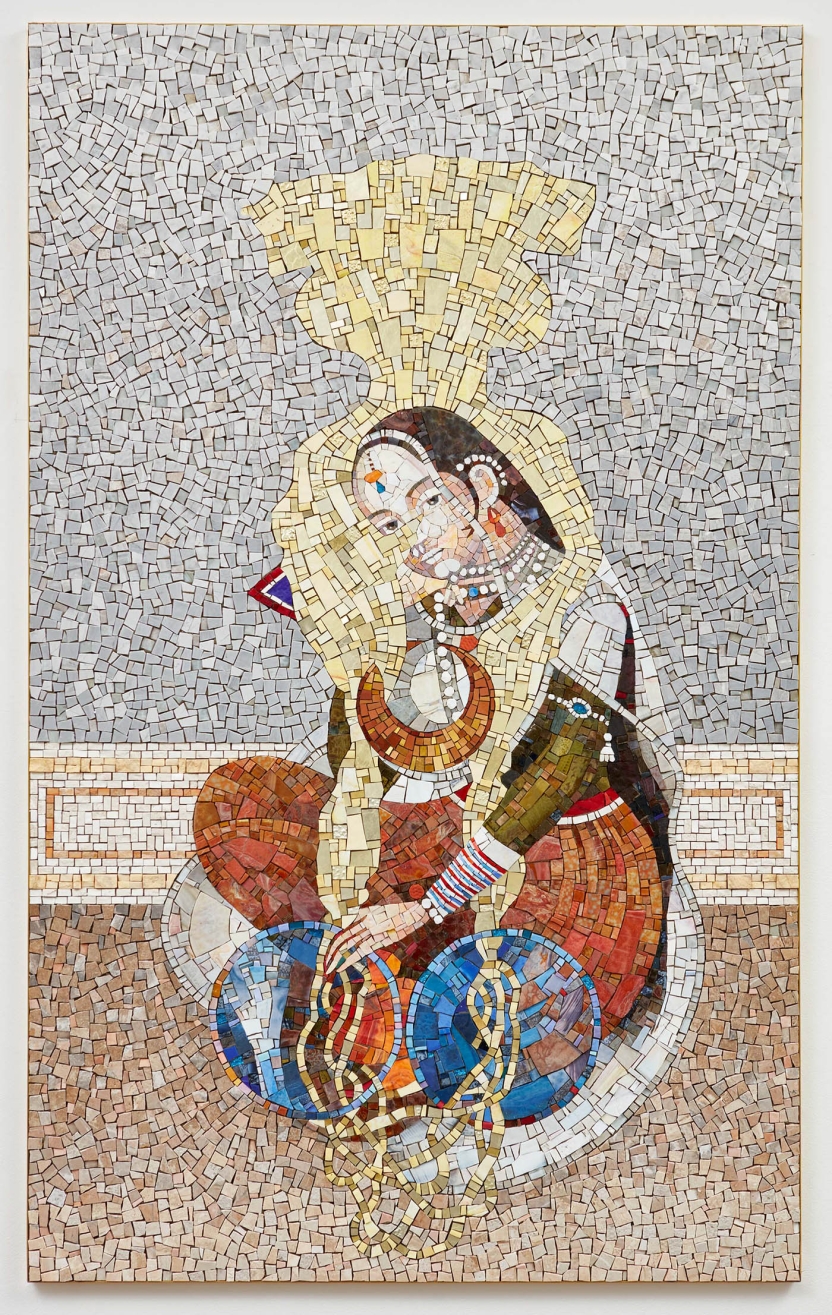 Shahzia Sikander (Pakistani American, born 1969)
The Perennial Gaze, 2018
Glass and stone mosaic mounted on plywood in a brass frame, 70 1/4 × 43 1/4 inches
Collection of Middlebury College Museum of Art, Vermont. Purchase of the Committee on Art in Public Places with funds provided by the Middlebury College Board of Trustees One Percent for Art Policy and the Electra Havemeyer Webb Memorial Fund, 2019.052. Copyright © Shahzia Sikander, courtesy of Sean Kelly, New York.
Location: The Wintergarden, first floor of Starr Axinn
---
You can hear from the artist herself and learn much more about this work on the @middartmuseum blog.