German Art, in Celebration of the German School Centenary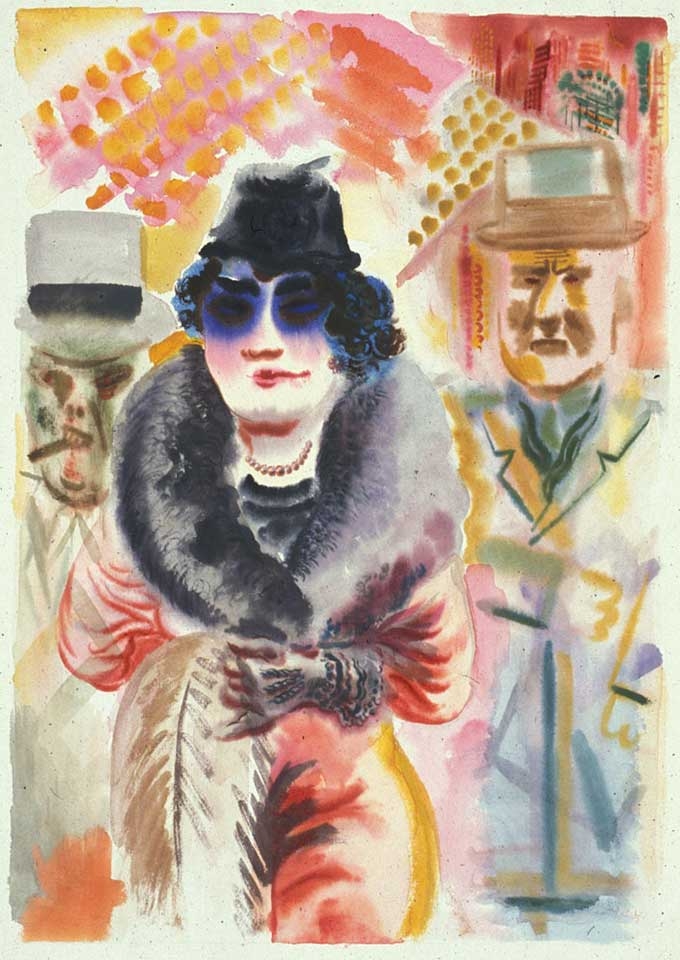 Deutsche Kunst aus Unserer Sammlung
June 13–August 10, 2014
For immediate release: 6/23/14
For further information contact: Michael Gaffney, Sabarsky Graduate Fellow, at mgaffney@middlebury.edu or (802) 443-5561
Middlebury, VT—On Friday, June 13, the Middlebury College Museum of Art opened Deutsche Kunst aus Unserer Sammlung (German Art from Our Collection), an exhibition of twenty-eight works that begins a yearlong celebration of the German Language School's centennial anniversary.
Founded in June 1915, the German School originally met in Pearson's Hall, where many of the students are still housed, under the direction of a Vassar College professor named Lilian Stroebe. Its early success encouraged the creation of the Spanish and French Schools in 1916 and 1917, and then the Italian School in 1932. From the beginning, the school established its prestige in part through its most defining feature, the Language Pledge, which binds those who take it to think and communicate only in German.
In accordance with that pledge, the texts for this celebratory exhibition have been written in German, although an English translation is available in the gallery. The works on display come from a wide range of periods of German art— Albrecht Dürer from the late 1400s; Adolf Schreyer from the 19th Century; Expressionist works by George Grosz, Lyonel Feininger, and Max Beckmann from the early 20th century; and prints by Joseph Beuys and black and white photographs by Bernd and Hilla Becher from the very end of that century.
This eclectic collection began in 1968 with the purchase of an 18th-century lindenwood sculpture of the Madonna and Dürer's The Ill-Matched Pair, or the Offer of Love (c. 1495). Over time, the museum has acquired more than seventy works related to German culture; the thirty works on display are some of the collection's best representatives.
The show was organized by Michael Gaffney '13, the museum's Sabarsky Graduate Fellow, and is generously supported by a grant from the Serge and Vally Sabarsky Foundation, New York. Deutsche Kunst will be on view in the museum's Overbrook Gallery through Sunday, August 10.
The Middlebury College Museum of Art, located in the Mahaney Center for the Arts on Rte. 30 on the southern edge of campus, is free and open to the public Tues. through Fri. from 10 a.m. to 5 p.m., and Sat. and Sun. from noon to 5 p.m. It is closed Mondays. The museum is physically accessible. Parking is available in the Mahaney Center for the Arts parking lot. For further information and to confirm dates and times of scheduled events, please call (802) 443–5007 or TTY (802) 443–3155, or visit the museum's website at museum.middlebury.edu.