Middlebury College Friends of the Art Museum Honor Thirteen for Excellence in the Visual Arts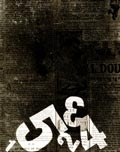 Each year the Friends of the Art Museum at Middlebury College recognize those who have made significant contributions to the community, either through their creative endeavors or through support for the visual arts in Addison County. At their Annual Meeting on Sun., May 1, the Friends honored thirteen individuals in five categories. Student award winners were Middlebury College senior Emily Reed of Ancram, NY, Patricia A. Hannaford Career Center student Kiera Hoefle of East Middlebury, North Branch School eighth-grader Calder Birdsey of Ripton, Middlebury Studio School eighth-grader Dorothy Punderson of Weybridge, and Bridge School sixth-grader Olivia Lane of Clarendon Springs. Members of the founding committee of the Middlebury Arts Walk—including Barbara Doyle-Wilch of Salisbury, Rachel Baird of Middlebury, Liza Sacheli-Lloyd of Middlebury, Jean Cherouny of Ripton, Sue Hoxie of Middlebury, Nancy Cobden-Slater of Weybridge, Doug Anderson of Middlebury, and Nancy Malcom of Middlebury—were honored in the category of Benefactor, Volunteer, or Organization.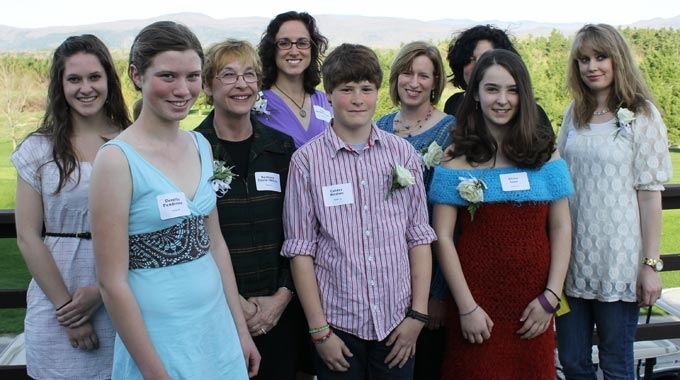 Recipients of the Friends of the Art Museum 2011 Awards for Distinction in the Visual Arts (l–r): Kiera Hoefle, Dorothy Punderson, Barbara Doyle-Wilch, Liza Sacheli-Lloyd, Calder Birdsey, Sue Hoxie, Rachel Baird, Olivia Lane, and Emily Reed. Absent: Jean Cherouny, Nancy Cobden-Slater, Doug Anderson, and Nancy Malcom.
Emily Reed is an artist actively exploring the complex relationships between objects and space. She uses a variety of materials and techniques: plaster, wire, wood, pigments, foam; painting, printmaking, and photography. She creates works that, in her own words, "blur the edges of a space and seep into its corners." Understanding the place an object occupies is critical to her work—whether the object is solid or diffuse, whether the space is familiar or foreign, here or in time past. Her senior thesis explores the frontiers where different times intersect and what these intersections tell us about ourselves. Her works of art have an immediacy, an approachability, that leads us back to ourselves and where we are at any given moment.
In her work Kiera Hoefle often elucidates commonalities between mathematics and the visual arts. Her sophisticated understanding of design and its ability to convey meaning are seen in the bold colors of many of her prints. As her instructor, Lisa Rader, wrote, she "is relentlessly experimental with materials and always eager to revise her work." For example, she has been known to transform photographs into detailed and provocative drawings that then disappear into studies of the space surrounding the objects. Recently, she has also developed a strong interest in printmaking with its layered dependence on process and vision.
Calder Birdsey's work is characterized by order and thoughtful observation. His drawings capture objects in very specific moments. While he has experience using oil paint, charcoal, collage, and clay, his favorite medium is graphite. Rose Messner, his teacher, observes, "His results are elegant, purely smooth and expressive." In his drawings he uses line and shading to suggest the story that surrounds the object. In this way, for Calder the visual arts join math and science as yet another way to understand the world around us.
Dorothy Punderson has taken independent art classes for several years during which her drawing skills have grown in power and control. Her art instructor Mary Lower notes, "She has a clear vision of what she wants to accomplish." Dorothy has recently turned to oil painting. Her natural grasp of this complex process—from under paintings onward—promises to be one in which she will excel as her understanding of color, value, and form merge.
Olivia Lane's work shows an exuberant love for the visual arts. Color and line merge with freedom and discipline to delight the mind and eye. Her willingness to try a variety of materials encourages others and sends her own work soaring. Attention to detail can sometimes be an end in itself, but Olivia has shown us how detail leads to a larger perspective, a wider and deeper understanding of the object she brings to our attention. Her teacher Kimberly Waterman reports that Olivia has continually shown "passion, determination, and perseverance" whether she is painting, drawing, sculpting, sewing, or using some other creative way to express herself.
When they founded the Middlebury Arts Walk, now in its third year, the original members of the committee afforded Middlebury residents and visitors the ongoing pleasure of strolling through a town filled with art. On the second Friday of every month from May through October shops, restaurants, and public facilities stay open from 5 to 7 p.m. as they become galleries displaying the work of dozens of artists. The Middlebury community owes its gratitude to the founding members of the Arts Walk committee—Barbara Doyle-Wilch, Rachel Baird, Liza Sacheli-Lloyd, Jean Cherouny, Sue Hoxie, Nancy Cobden-Slater, Doug Anderson, and Nancy Malcom—and to all who continue to volunteer their time with the committee to organize, publicize, and promote this event.
The awards process begins in January each year with a call for nominations from the community. For further information, contact Mikki Lane, Bookstore and Receptionist Coordinator at the Middlebury College Museum of Art or visit the museum's website at museum.middlebury.edu.