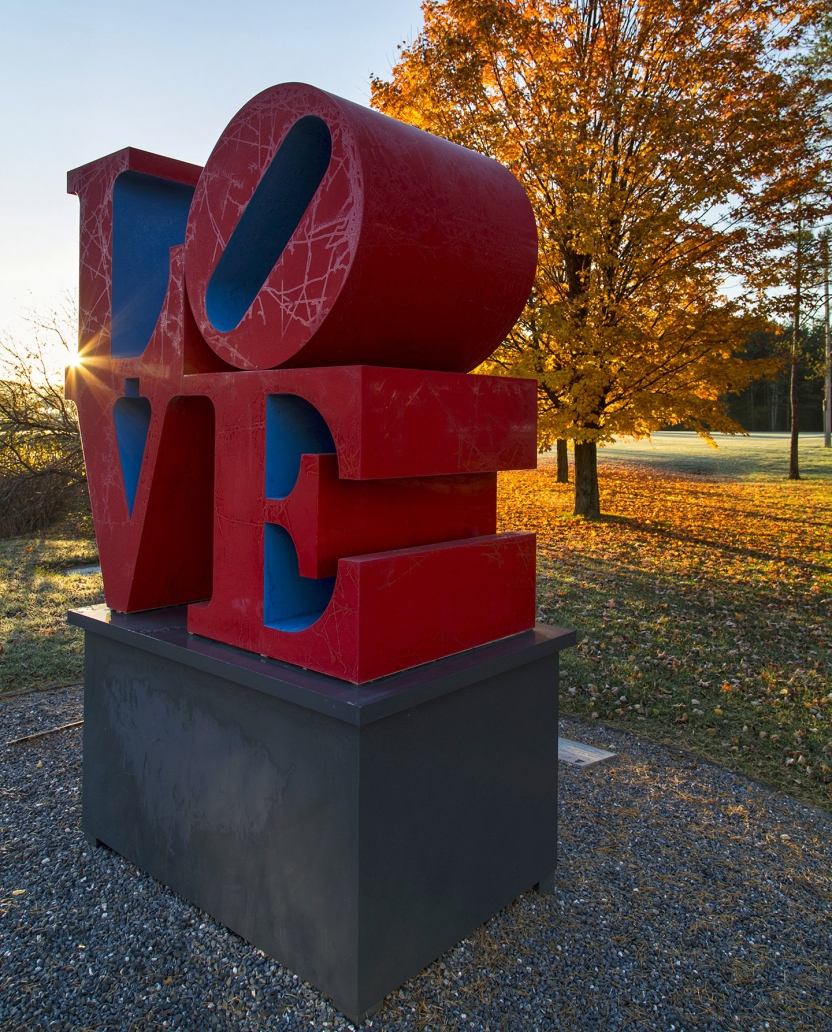 Robert Indiana (American, 1928–2018)
LOVE, 1973
Painted aluminum, 72 x 72 x 36 inches
Collection of Middlebury College Museum of Art, Vermont. Gift of Ken and Linda Wilson, 2000.031. Copyright © 2022 Morgan Art Foundation Ltd / Artists Rights Society (ARS), NY.
Location: Pond behind the Mahaney Arts Center
---
Robert Indiana's LOVE is the most frequently quoted artistic image of recent times. Capturing both a historic moment and sensibility with its bold graphic design, it has appeared as greeting card, jewelry design, and United States postage stamp. The contrast between cool formalist lettering and the emotive significance of the word "love" produces a tension characteristic of Indiana's work.
Although often grouped with the Pop artists, Indiana considers himself a "sign painter." His work recalls the flat primary colors and hard edges of early Americana. Indiana first created the design of LOVE as a Christmas card in 1964. He subsequently exhibited a series of paintings and the first three-dimensional version of the image in New York in 1966.
Once co-opted by the Youth Movement, LOVE has evolved over time into a universally recognized, ageless icon.