–
The works in this exhibit, created by artists of diverse backgrounds, invite visitors of all ages to contemplate their relationship to the surrounding world. These images support the MiddArts school program, a collaboration between Addison Central School District and Middlebury College, including the College's Museum of Art, Education Studies program, and Mahaney Center for the Arts. Teachers who participate in MiddArts engage in professional development, integrate the arts into their classrooms, and bring their students on field trips to attend a live performance at the Mahaney Center and to visit the Museum. Middlebury College students lead these Museum visits using the Visual Thinking Strategies, a technique for discussing art that promotes evidence-based reasoning as a foundation for creative thinking, language development, respectful dialogue, and visual literacy.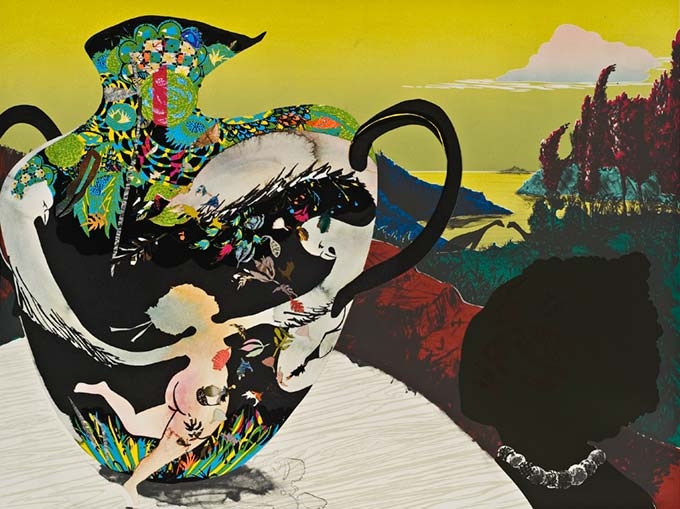 Paula Wilson, Remodeled, 2007, relief woodcut, offset lithograph, silkscreen with handcoloring and collaged elements, 19 1/2 x 25 3/4 inches. Collection of Middlebury College Museum of Art. Purchase with funds provided by the Fine Arts Acquisition Fund. 2008.009.
A complementary selection of art on the Museum's balcony considers the historical, social, cultural, and geopolitical dimensions of water.
For more information about participating in MiddArts or bringing a school group to the Museum, contact Curator of Education Jason Vrooman at jvrooman@middlebury.edu.