Art & Protest: Artists as Agents of Social Change
–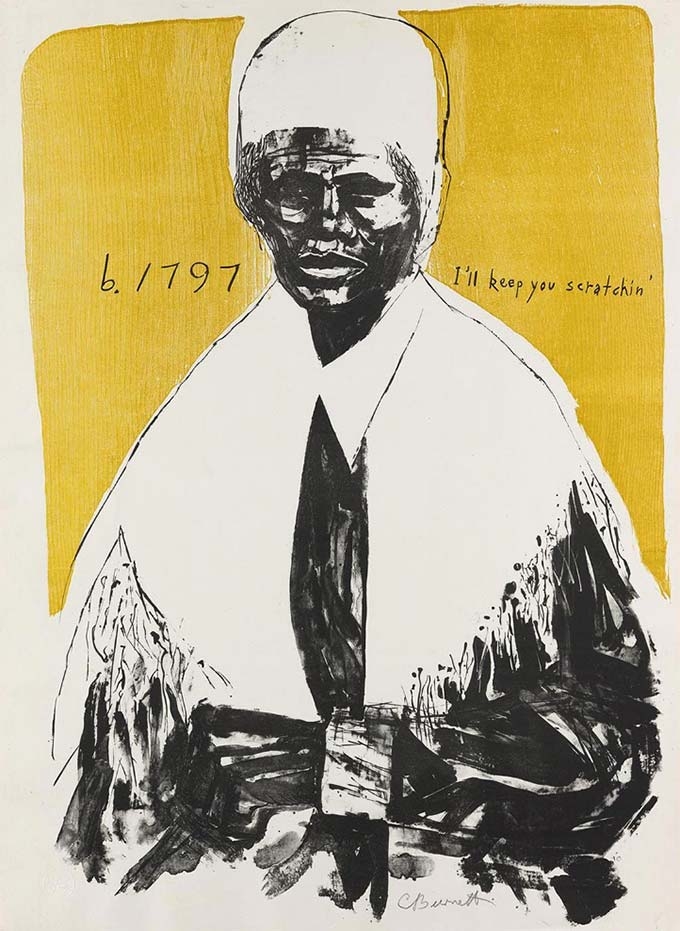 Calvin Burnett (American, 1921–2007), Sojourner Truth (I'll Keep You Scratchin'), C. 1964, lithograph on paper, 29 x 20 inches. Collection of Middlebury College Museum of Art. Purchase with funds provided by the Walter Cerf Art Fund, 2018.112.
Many works of art, architecture, and design throughout history have expressly reinforced existing societal power structures. This exhibition highlights art created for the opposite purpose—to shed light on injustice and inequity, challenge hierarchies, and advocate for progress—and aims to offer a sense of the breadth and depth that protest art encompasses.
Art & Protest unites examples of socially engaged art—produced primarily in the United States but in a few instances around the world—from the 19th century to the present. To showcase the artistic and ideological patterns that occur across different eras and social movements the works are grouped around seven aesthetic or conceptual strategies artists use to demonstrate the need for social change: Photography and Photojournalism; Social Commentary and Satire; Appropriation and Circulation; Text as Art; Transgressive Aesthetics; Picturing Difficult Truths; and Presence and Absence. Many works could feature in multiple categories.
Highlighted protest movements and topics include, among others, AIDS awareness, anti-war campaigns, Black Lives Matter, the Civil Rights Movement, climate change, erasure of Indigenous identity, gun violence, homelessness, political censorship, the refugee crisis, trans pride, and women's suffrage.
All works in Art & Protest are drawn from the museum's permanent collection. In particular, the exhibition marks the debut of exciting recently acquired works by Darren Ell, Martine Gutierrez, Hans Haacke, Jon Henry, Mikael Owunna, Wendy Red Star, Ken Gonzales-Day, and Kara Walker.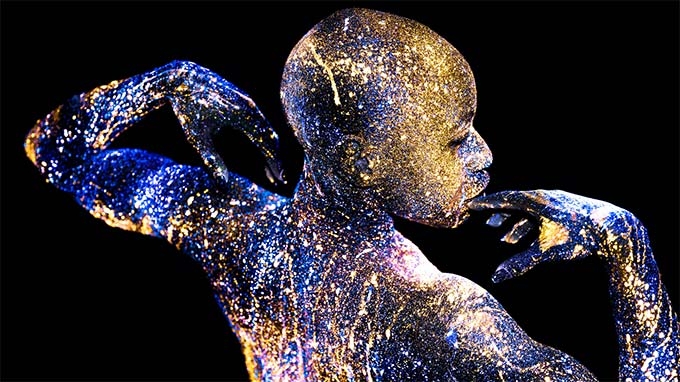 Mikael Chukwuma Owunna (American, born 1990), Nommo Semi (The Guardian of Space) from the series Infinite Essence, 2018, metal print, 24 x 36 inches. Collection of Middlebury College Museum of Art. Purchase with funds provided by the Henry J. Simonds Student Curator Fund, 2021.
Visitors will also have the chance to see art that is rarely on view, including works by James Balog, Amiri Baraka, James P. Blair, Calvin Burnett, Honoré Daumier, Enrique Chagoya, Marcel Duchamp, Leonard Freed, Chitra Ganesh, the Guerrilla Girls, Peter Gourfain, Francisco de Goya, Keith Haring, Carlos Irizarry, Alberto Korda, Frans Krajcberg, Danny Lyon, Mary Ellen Mark, Patrick Bruce Oliphant, Aleksandr Rodchenko, Underwood & Underwood, and Andy Warhol.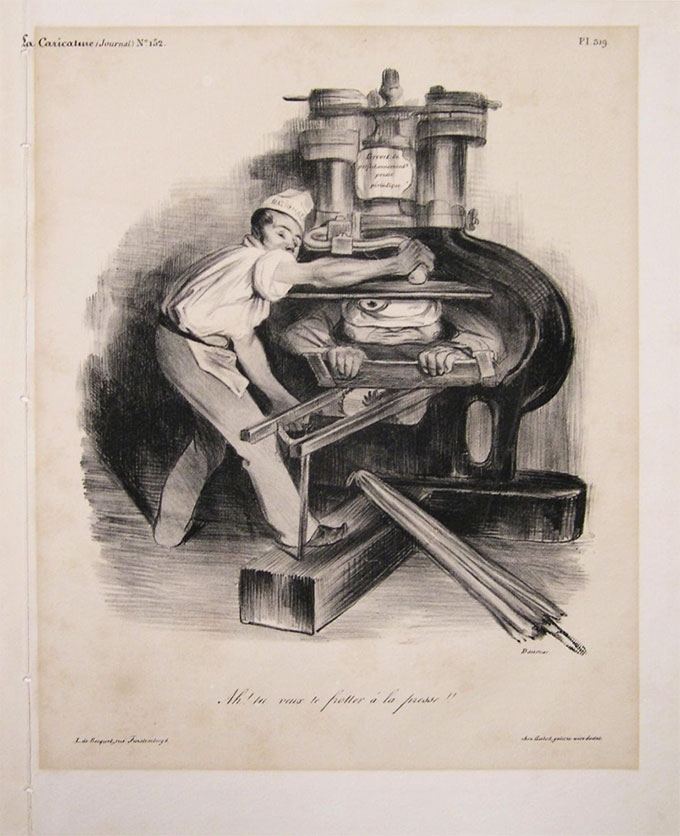 Honoré Daumier (French, 1808–1879), AH! tu veux te frotter a la presse!! [So! You Want to mess with the Press!!] from La Caricature No. 152, 3 October 1833, 1833, lithograph on paper, 11 x 9 inches. Collection of Middlebury College Museum of Art. Gift of Ralph E. Shikes and Ruth Collins Shikes '45, 2009.034
Questions posed throughout the exhibition invite active reflection on the relationship between art and action, individual and society. These questions will likewise encourage visitors to look for points of resonance and divergence, for historical repetition and moments of genuine progress. A few of these questions include:
Do you assume or expect photographs to be objective—or do you appreciate subjectivity as a different form of truth?
Who decides if there are limits to acceptable artistic criticism in different societies?
Where is the line between art and propaganda, and can it be effectively blurred to activist ends?
What might we learn about today's activist imagery by studying the history of artistic rule-breaking?
What are the ethics of witnessing? Can activist art call for societal change without further victimizing people already experience pain or injustice?
What impact do artists' choices have on viewers' willingness—or emotional ability—to engage with a topic?
How can art raise awareness and even ignite action—and what are the limits of artistic protest?
Art & Protest: Artists as Agents of Social Change was curated by María Ramirez '21 (2020–2021 Simonds Curatorial Intern) and Jason Vrooman '03 (Chief Curator and Director of Engagement, Middlebury College Museum of Art). The exhibit was conceived in conjunction with the Fall 2021 course Art & Protest taught by Sarah Rogers, Visiting Assistant Professor of the History of Art and Architecture.
The following interns made invaluable contributions to the exhibition: Beatrice Donovan '23.5, Celeste Levy '22, Shivapriya Nair '24, Paige Osgood '23, and Florence Wu '22 (2021 MuseumWorks Education Interns); and Rhys Glennon '22 and Duy Pham '22 (2020–2021 Arthur and Helen M. Baer Education Interns).
Additional Press Images
---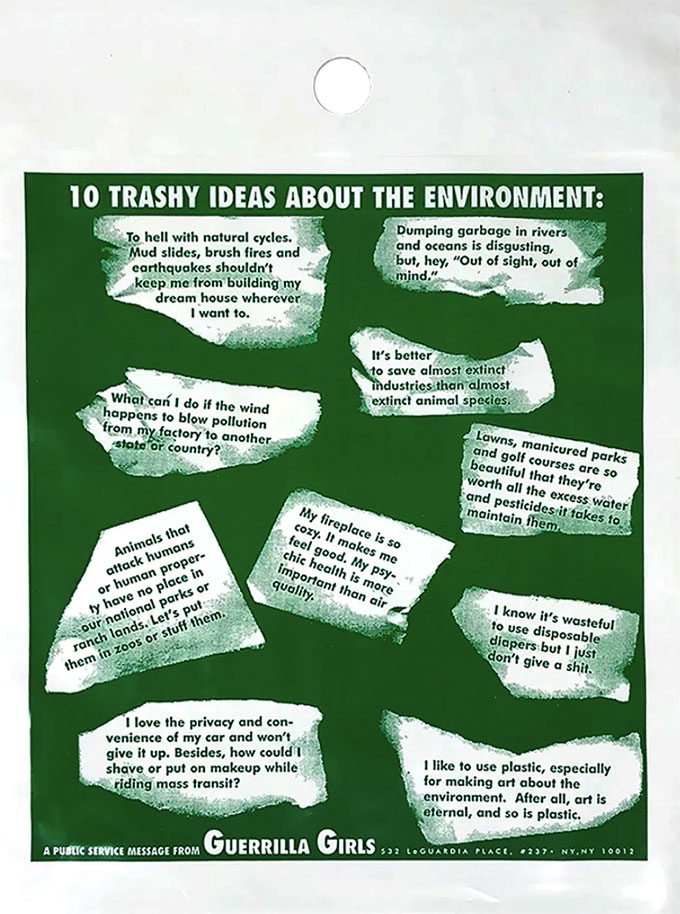 Guerrilla Girls (American, active since 1985), 10 Trashy Ideas About the Environment, 1994, poster, 12 1/8 x 8 7/8 inches. Collection of Middlebury College Museum of Art. Purchased with funds provided by the Reva B. Seybolt '72 Art Acquisition Fund, 2009.044.48.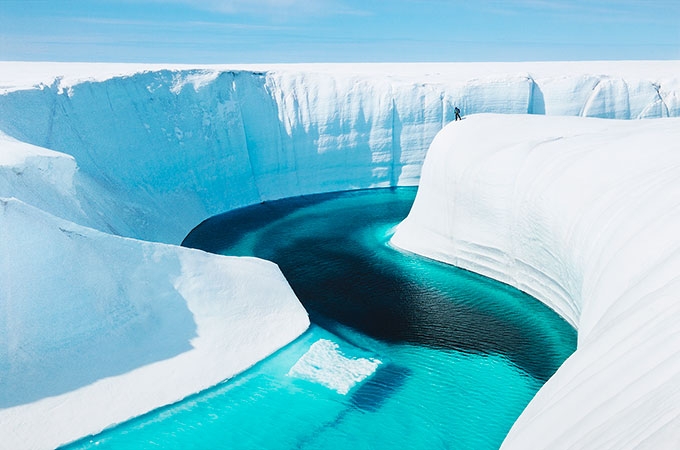 James Balog (American, b. 1952), Greenland Ice Sheet, 28 June 2009, Adam LeWinter surveys Birthday Canyon, from the portfolio Ice: Portraits of Vanishing Glaciers, 2009, chromogenic color print on paper, 16 x 24 inches. Collection of Middlebury College Museum of Art. Purchase with funds provided by the Fine Arts Acquisition Fund, 2015.006.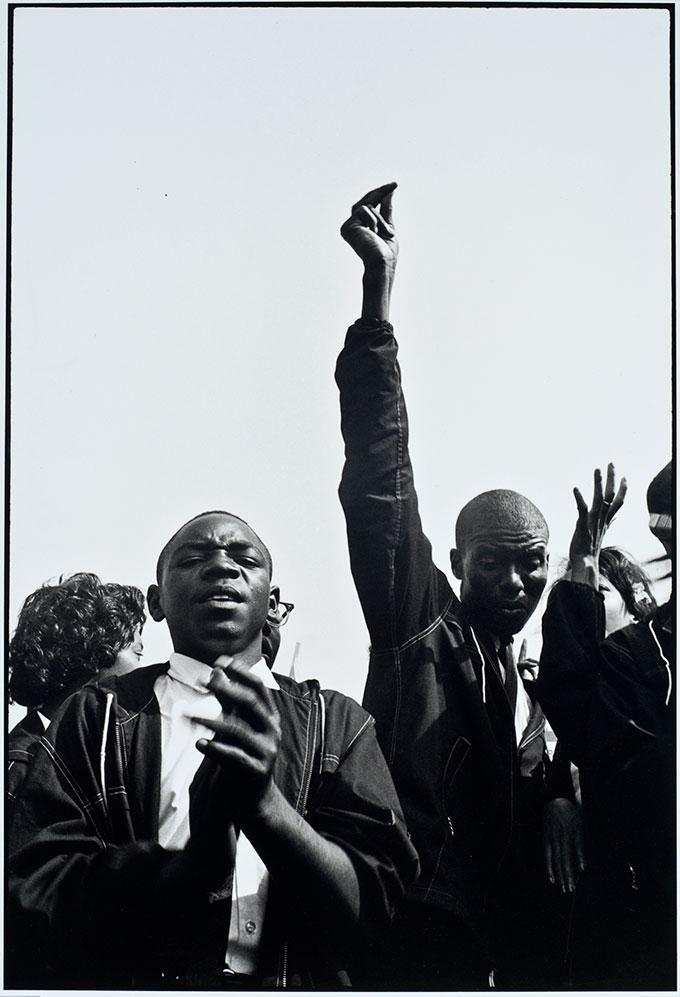 Danny Lyon (American, born 1942), The March on Washington from the series Memories of the Southern Civil Rights Movement, August 28, 1963, gelatin silver print on paper, 13 1/4 x 8 15/16 inches. Collection of Middlebury College Museum of Art. Purchase with funds provided by the Memorial Art Fund, 2001.010.12.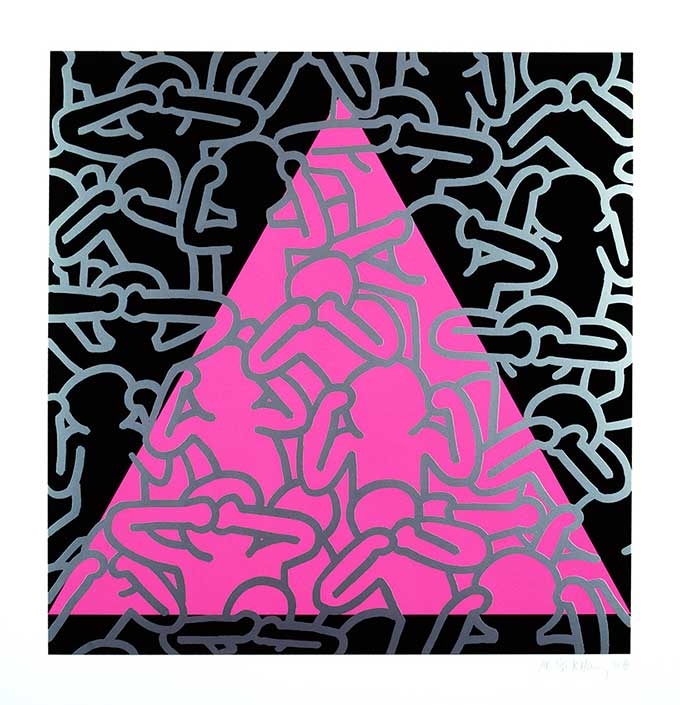 Keith Haring (American, 1958–1990), Silence Equals Death, 1989, silkscreen on paper, 32 3/4 x 32 3/4 inches. Collection of Middlebury College Museum of Art. Purchase with funds provided by the Frederick and Martha Lapham Art Acquisition Fund, the Calvert H. Seybolt '80 Art Acquisition Fund, and the Memorial Art Fund, 2017.002.