Tossed: Art from Discarded, Found, and Repurposed Materials
–
Artists have always made use of what's available.
Ancient societies gathered what nature discarded and developed cultural aesthetics based on the qualities of those materials. In the Renaissance western scholars and artists assembled diverse collections of objects, often gleaned from non-western cultures and grouped with exotic natural detritus. In the 20th century Marcel Duchamp and others took found objects and declared them art, their transformation being simply the result of said declarations. And the years following WWII saw even more of society's tosses re-surfacing on canvases, assemblages, and sculptures.
This willingness to look at materials with a fresh eye continues with today's artists, and our throwaway culture provides an ample and varied supply of fodder.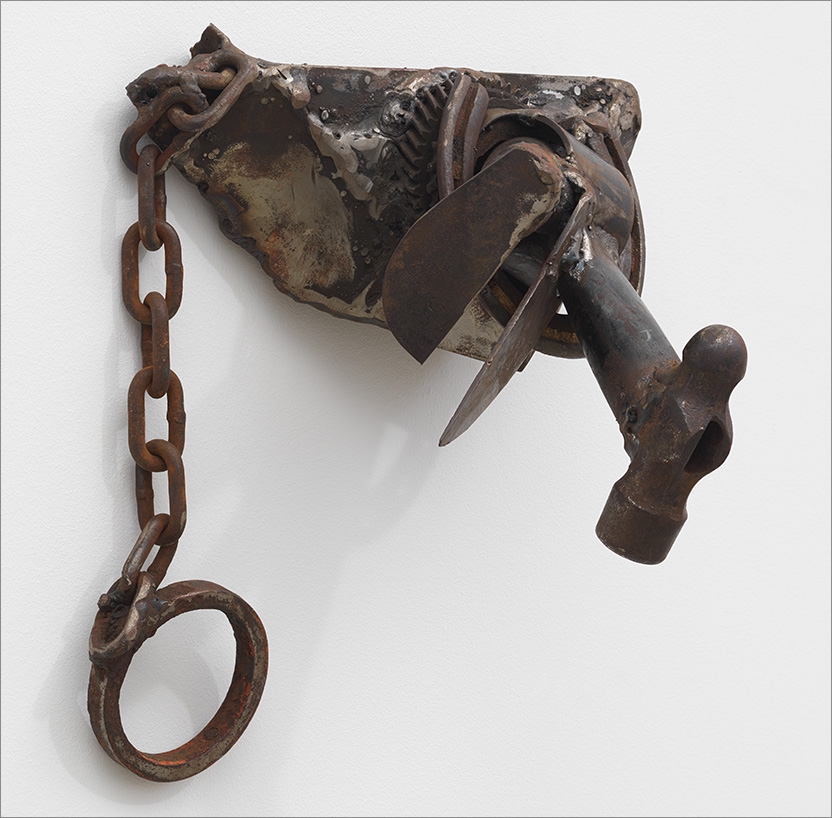 Tossed brings together—both from Middlebury's collection and from other private and public collections—nearly twenty works that make use of discarded materials. The exhibit, which is curated by the museum's longtime exhibition designer Ken Pohlman, juxtaposes contemporary works—by artists such as Swoon, Richard Stankiewicz, El Anatsui, Romuald Hazoumè, Melvin Edwards, and Betye Saar—with artists' statements and contextual insights about our throwaway society as it explores themes of thrift, aesthetics, social / political commentary, and cultural reference.