Celebrated artist and author Edmund de Waal to Lecture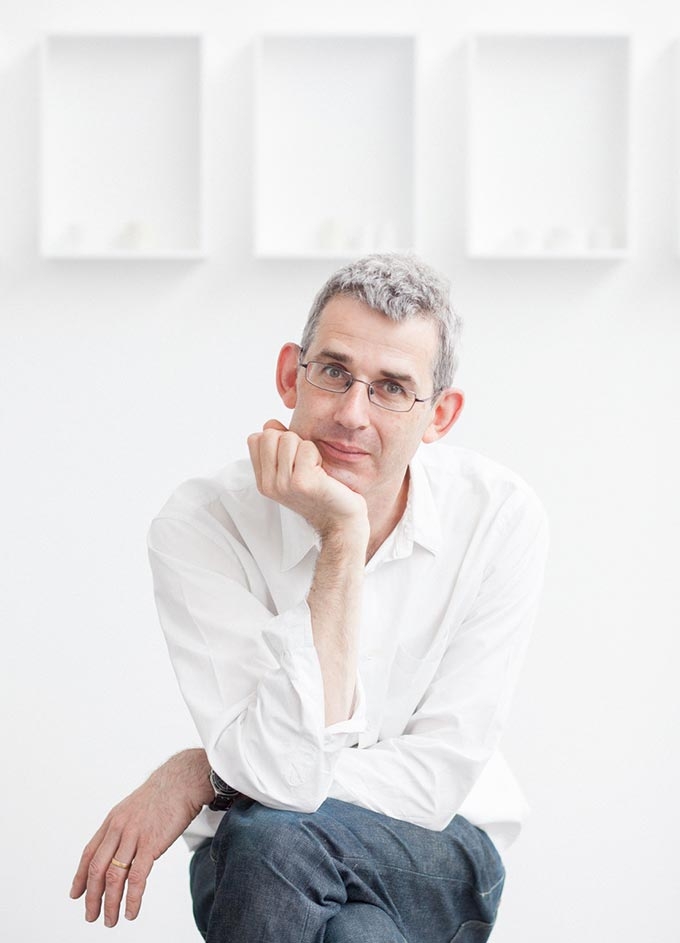 'I placed a jar': poetry, porcelain and place
October 10, 2017, 4:30 p.m., Robison Hall, Mahaney Center for the Arts
For immediate release: 9/26/17
For further information contact: Emmie Donadio, at donadio@middlebury.edu or (802) 443-2240
Middlebury, VT—The Middlebury College Museum of Art announces a talk by Edmund de Waal, world-renowned ceramicist and best-selling author of The Hare with Amber Eyes, on Tuesday, October 10 at 4:30 p.m. in the Olin C. Robison Concert Hall of the Mahaney Center for the Arts. De Waal's ceramic work is included in the exhibition A Story of Art: Gifts and Bequests from Charles S. Moffett '67 and Lucinda Herrick, currently on view at the Museum. His talk is in honor of the late Charles Moffett, who for many years was a close friend and collector.
Titled "'I placed a jar': poetry, porcelain and place," De Waal's illustrated presentation will cover the extraordinarily broad range of passions that inform his work in various media. Describing himself as "both an artist and a writer," de Waal notes that "these are not different practices: there are shared obsessions with how we see and read objects and texts." In his illustrated presentation he will talk about recent projects in Vienna, Berlin, and Los Angeles. The title of his talk refers to the celebrated and much-anthologized poem "Anecdote of the Jar," by Wallace Stevens.
In his memoir The Hare with Amber Eyes [2010], which has been translated into thirty languages, de Waal recounts the storied travels over three centuries—from 18th-century Japan to 19th-century Paris to Holocaust-era Vienna—of a collection of 264 netsuke, small Japanese carvings he inherited from his great uncle. The walnut-sized figurines were assembled by his grandmother's forebears, a Jewish banking family of significant wealth and distinction. In his telling, the netsuke become a focal point for generations of familial aspiration, exile, and loss. The talk will discuss how family stories are interwoven among the various aspects of his aesthetic practice. A brilliant story-teller, de Waal holds a degree in literature from Cambridge University. In his most recent publication, The White Road [2015], the artist traces the history and modern rebirth of porcelain manufacture from China to Meissen, Germany, to the U.K.
His own works in ceramics over the past forty years encompass a variety of vessels in seemingly endless shades of white. "For me, white isn't a singular thing," he has said. "I have a thousand whites in my studio. I joke that I am the 'Fauve of whites'." An aspect of his illustrated presentation will specifically address "why white is a difficult colour."
In 2009 the Victoria and Albert Museum, one of the largest collections of decorative arts in the world, commissioned de Waal to contribute to its porcelain holdings. The artist designed a huge red aluminum shelf, 120 feet in diameter, to fit inside the dome of the building. Seen from the first floor of the Museum, the red ring holds 425 very large white vessels de Waal made to reflect the breadth of historic works in the V&A collection.
In addition to this one in Middlebury, current exhibitions that include de Waal's porcelains this fall are on view in Stockholm, Berlin, and the Paul Mellon Center for Studies in British Art at Yale University. Included in public collections in the U.K., Europe, Korea, and the United States, de Waal also exhibits at Gagosian Gallery in New York and Beverly Hills. De Waal currently lives and works in London. His talk at Middlebury, which is free and open to the public, is sponsored by the Museum and the Department of History of Art and Architecture.
A Story of Art will remain on view at the Museum through December 10.
Press Image
---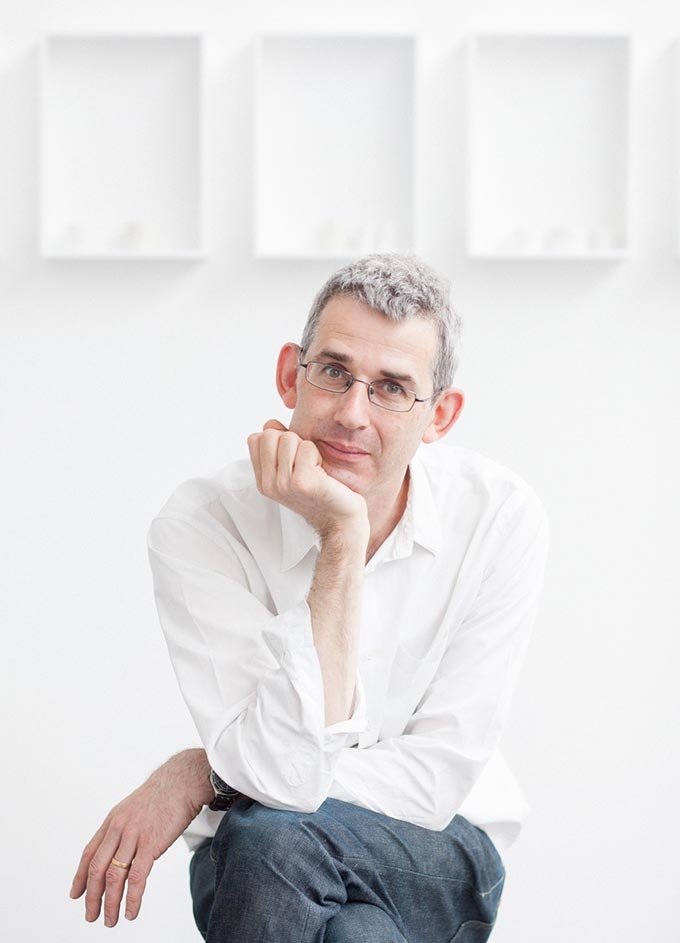 Edmund de Waal
---
The Middlebury College Museum of Art, located in the Kevin P. Mahaney '84 Center for the Arts on Rte. 30 on the southern edge of campus, is free and open to the public Tues. through Fri. from 10 a.m. to 5 p.m., and Sat. and Sun. from noon to 5 p.m. It is closed Mondays. The museum is physically accessible. Parking is available in the Mahaney Center parking lot. For further information and to confirm dates and times of scheduled events, please call (802) 443–5007 or TTY (802) 443–3155, or visit the museum's website at museum.middlebury.edu.