Friends of the Art Museum

The Friends of the Art Museum is an association of alumni, community members, faculty, staff, and current students of the College who, through their annual dues, support the acquisition program and the educational mission of the Museum.
You can join the Friends or renew your membership anytime.
What Joining Means
Four-fifths of the Friends' dues are designated for the purchase of artworks for the Museum's permanent collection. At the annual Purchase Party in November the Friends have the opportunity to vote on which works to acquire with their funds. Over the past forty years the Friends have gifted more than seventy works to the Museum, including objects ranging from an ancient Chinese mirror and black figure lekythos (the Friends' first ever acquisition) to works by modern masters such as Chuck Close and Jasper Johns.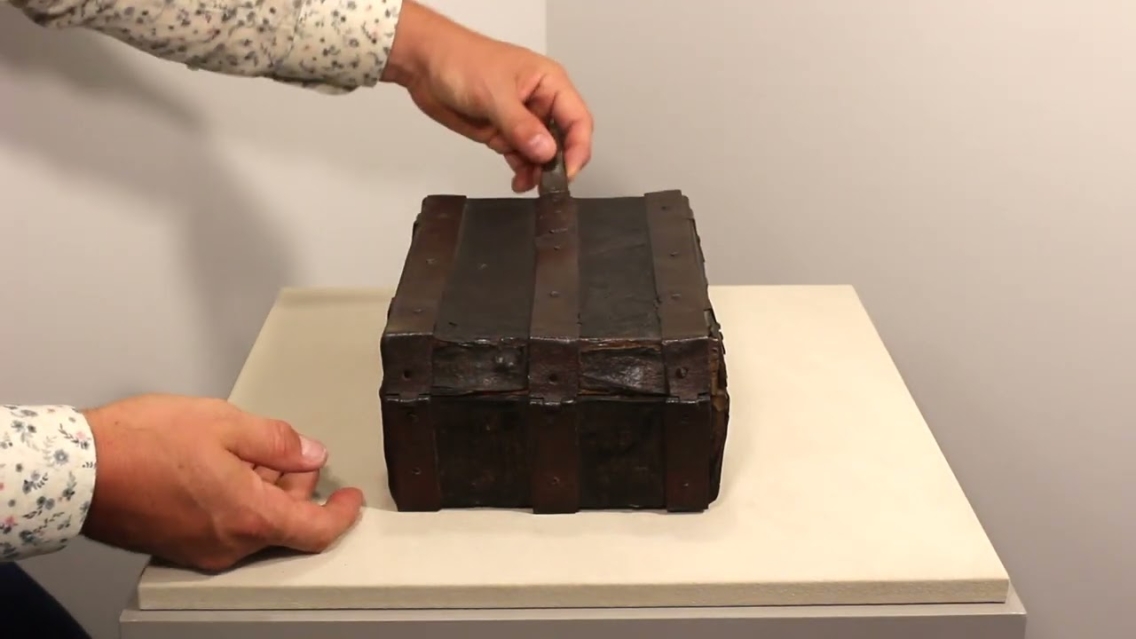 The remaining dues provide important funding for aspects of the Museum's educational outreach including events, trips, family programs, and student initiatives.
The Friends sponsor regular day trips to places such as Montreal, Williamstown, and Boston, as well as overnight trips to popular regional destinations such as New York City and Philadelphia. In addition, the Friends coordinate special members-only gallery talks and behind-the-scenes events in the Museum.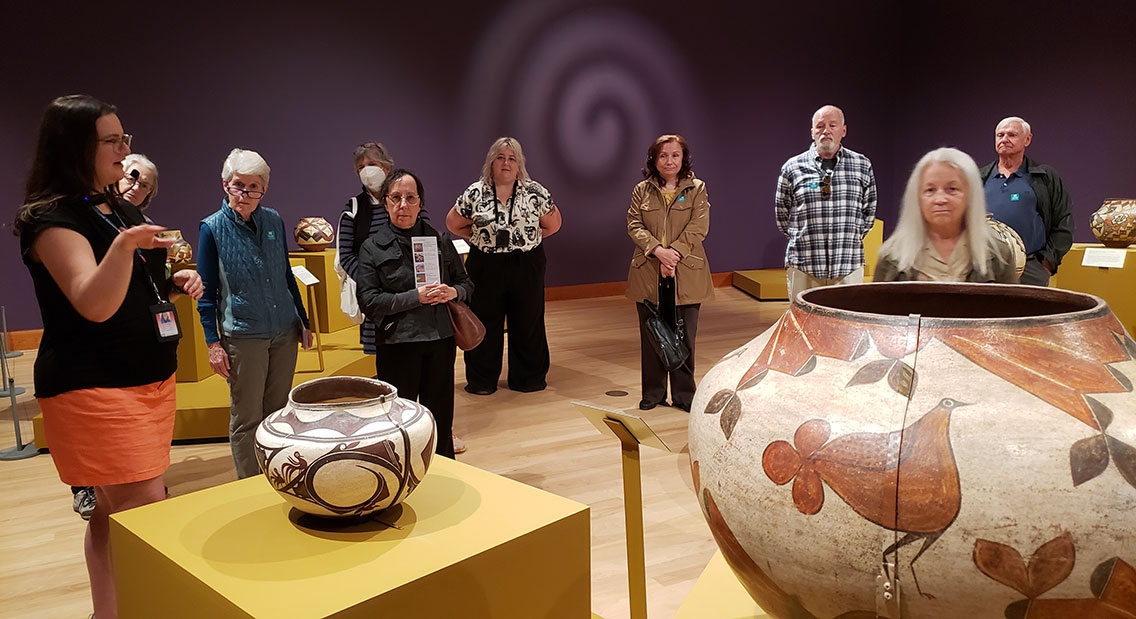 Membership Levels and Benefits
Our membership year runs from July 1 to June 30.
Membership in the Friends of the Art Museum comes with many benefits, including access to special events, Museum store discounts, newsletters, and mailings. Below is a list of membership levels and the benefits associated with each.
Current Student: FREE
Free gift: choose between a travel mug, water bottle, journal, poster, or other items
Special notification/invitation to events and preview parties
Subscription to the weekly ARTSmail/calendar
15% discount on most items offered for sale by the museum
Invitation to take part in Friends of Art trips at a student rate
Member: Free, or Pay What You Wish
Admission is always free for friends and family
Digital newsletter and Museum to Go subscription directly to your inbox
Special notification/invitation to events and preview parties
Subscription to the weekly ARTSmail/calendar
Personal Friends of the Art Museum membership card
Individual: $65
Family/Dual: $100
Sponsor: $250
All of the above and
One complimentary Exhibition Catalogue (Let us choose for you)
Recognition on the donor plaque in the entrance foyer of the museum for one year
Patron: $500
All of the above and
Invitation to a private tour of an exhibition offered by its in-house curator
Director's Circle: $1,000
All of the above and
Special invitation to a private lunch with the museum director
Farnsworth Society: $2,500
All of the above and
Special invitation to dinner with the museum director and a guest lecturer
More Information
For more information on becoming a member, please call Caitlin Harder at (802) 443-2248 or email her at harder@middlebury.edu.
You can join the Friends or renew your membership anytime. Or you may send a check in the amount of the membership level at which you wish to join. Please make your check payable to Friends of the Art Museum and mail it to:
Friends of the Art Museum
c/o Gift Administration
Middlebury College
700 Exchange Street
Middlebury, VT 05753
Join our Mailing List
Friends of the Art Museum Board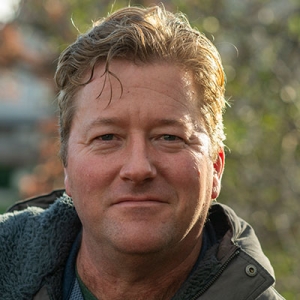 Caleb Kenna, Chair
Caleb Kenna is a freelance photographer based in Middlebury, Vermont. His clients include The New York Times, Boston Globe, Wall Street Journal, Seven Days and The Vermont Land Trust. His book of Vermont drone photography Art From Above Vermont is available from Schiffer Publishing.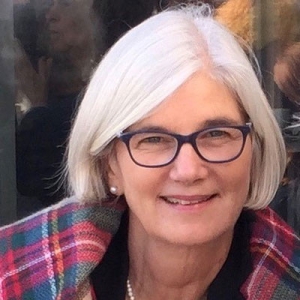 Louise Cadwell, Vice-Chair
Louise Cadwell is co-founder of Cadwell Collaborative: Sustainability Education and School Design, a consulting group that works with schools to design meaningful curriculum and vibrant learning communities. Louise earned a M. Ed. from Lesley University and received her Ph. D. from Union Institute. Louise is the author of Bringing Reggio Emilia Home: An Innovative Approach to Early Childhood Education, Bringing Learning to Life: The Reggio Approach to Early Childhood Education, and editor of In the Spirit of the Studio: Learning from the Atelier of Reggio Emilia.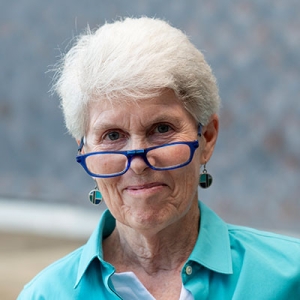 Linda Mason, Secretary
A Middlebury graduate, Linda never got to take a course from Authur Healey because his courses always conflicted with required courses for her major, English Literature. Her art education was mostly in museums, many great museums, but one of her favorites is the Addison Gallery in Andover, MA where she lived for 37 years, prior to moving here. The Addison is also a teaching museum on a school campus, and she always found the diversity of their exhibits stimulating and instructive. She is excited by this opportunity, both to learn from, and to support Middlebury's wonderful art museum.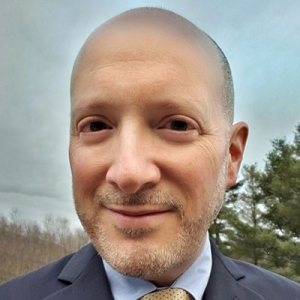 Douglas Perkins '94, Treasurer
Doug has been part of the museum staff since 2001 serving in various capacities. In his latest role as Associate Director for Operations and Finance his responsibilities include a little of everything: communications, digital content, budgeting, accounting, auction bidding, copier and fax repair. He's been a semi-pro cyclist, a bartender, a poet, a web developer, and many other things, and is currently thinking about learning Gaelic.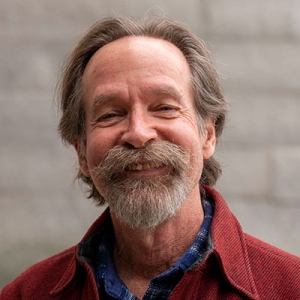 Don Burns
Don is a recently retired geologist who has lived in Addison County over the past forty five years. He is a graduate of Middlebury College (BA Geology, Class of '78) and also pursued a graduate degree at Tyler School of Art (MFA Sculpture, Class of '83). Although he chose a profession in Geology, he has held a persistent interest in the Visual Arts throughout his life. As a Board member he is interested in exploring creative ways and opportunities for the Museum to share its resources with the local community of Addison County and beyond.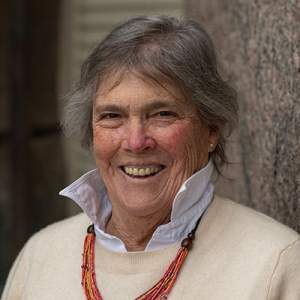 Ann Demong
Ann graduated from Middlebury College in 1966, majoring in Art History. After graduation, Ann taught first grade in Boston for a year and then taught both Art History and Studio Art at Canadian Academy in Kobe, Japan. Returning to Middlebury in 1969, Ann worked as an Art and Computer teacher for 42 years throughout the ACSU district—in Weybridge, Ripton, and the Middle School. As an ACSU art teacher Ann was involved for many years in presenting and judging student artworks for the FOAM annual Arts Awards.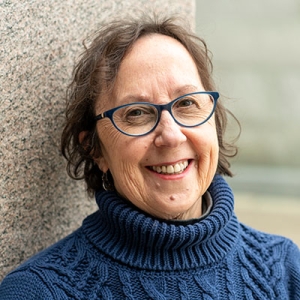 Beth Diamond
Beth Diamond studied fine art at Kean College in New Jersey. She owned and operated a graphic art firm called The Art Department in Lake Worth, Florida for six years in the 1980s. Beth has been a member of the FOAM board since 2016, and served as Chair and Co-Chair on many committees. She and her husband, Craig Bingham, live in East Middlebury.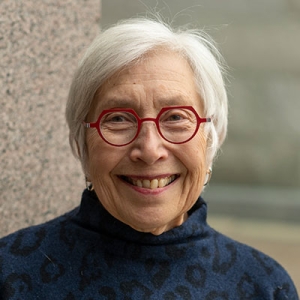 Emmie Donadio
Emmie Donadio held a variety of curatorial and administrative positions at the Middlebury College Museum of Art between 1990 and 2018. Prior to that she taught art history at Middlebury College, UVM, and John Jay College of Criminal Justice in New York. Her M.A. and Ph.D. degrees are from Columbia University. She has organized numerous exhibitions of twentieth-century and contemporary art in her primary fields of specialization, modern sculpture and the history of photography. A lifelong fan of the team formerly known as the Cleveland Indians, she has resided with her family in Middlebury since 1977.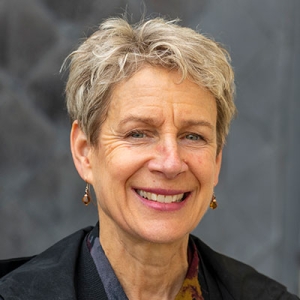 Theresa Harris
Theresa Harris was raised with a deep appreciation of the visual and performing arts. She studied classical dance, graduated from Moore College of Art and Design in Philadelphia with a degree in Textile Design, and had a fulfilling career in the design world. Since moving to Middlebury in 2016 from Boston, Theresa has been the director of Edgewater Gallery. This is her second year of serving on the board of the Friends of the Art Museum. It has been her honor to work with the other members of the board and to be involved with the museum as they help to bring awareness of this valuable resource to the community.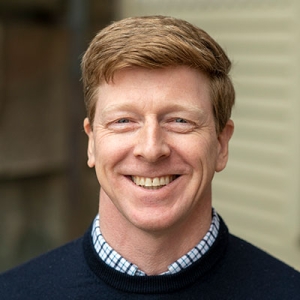 Wright Hartman
From a young age, Wright Hartman enjoyed the frequent family trips to many museums in his native New York City. During summers at canoe camp, Wright discovered two more life-long interests, one in paddlesports and another experimenting in the kitchen (initially an open fire). After his ski slope graduation from Middlebury College ('95.5), the warmth of the Middlebury community and Vermont's natural beauty compelled him to stay. Building his own home helped launch a career in carpentry and woodworking, an opportunity to incorporate creativity into his everyday.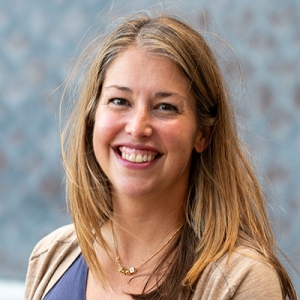 Erin Sassin
Erin Eckhold Sassin is Associate Professor of the History of Art and Architecture at Middlebury College, where she teaches modern architectural history and theory. She received her PhD in the History of Art and Architecture from Brown University in 2012. Her research is closely linked to her teaching interests: she has published articles on gender and design, the intersection of architecture, power, and ethnicity on the borders of the German Empire, as well as on Acoustic Ecology and the built environment. Her 2020 book, Single People and Mass Housing in Germany (1850-1930)—(No) Home Away from Home, was awarded a 2019 fellowship from the Graham Foundation for Advanced Studies in the Fine Arts. Her co-edited volume (2022), States of Emergency: Architecture, Urbanism, and the First World War, helped to inform her most recent exhibition, which was designed with Special Collections, colleague Sarah Rogers, and their students, and displayed in the lobby of the Davis Family Library this last January. With her students, Erin has also curated two exhibitions at the MCMA: Bloom and Doom: Vienna 1900 (in the fall of 2016) and Weimar, Dessau, Berlin: the Bauhaus as School and Laboratory (opened in February of 2020). Erin lives in Middlebury (right down the street from Emmie Donadio and Ginny Hiland!) with her two children, Jack and Cecilia, her husband Mike, a crazy cat, and a very old dog. She is excited to join the Friends of the Art Museum—though not quite as excited as she is to be on research sabbatical this academic year.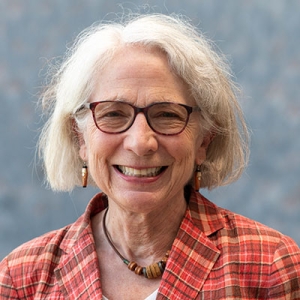 Rebecca Strum (Becky)
Actor, Stage Director, Arts Educator. Founded and served as Director Academy for Visual and Performing Arts at Bergen County Academies, a public magnet high school in Hackensack NJ. Moved to Weybridge in 2016 with husband, Chuck Strum (now deceased). Children: Alec Strum (Middlebury College 2008 — Los Angeles), Kate Strum (McCall Idaho). Local Boards: WomenSafe, Middlebury Acting Company (where she also curates and directs Cutting Edge Staged Reading Series and directs full productions). Active member of CVUUS Worship team. BA Dickinson College, MFA Columbia University, PhD New York University.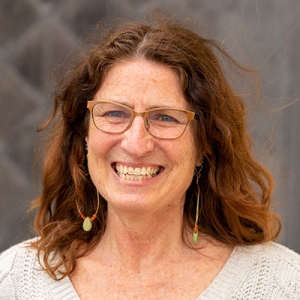 Lisa Wyncoop
Lisa McLaughlin Wyncoop manages the scholarship program at the Wells Mountain Initiative. She has worked extensively with international students at the secondary and tertiary education levels and is a former associate professor at Columbia University in New York City, as well as a former teacher of English as a foreign language in the US and in Spain. Lisa graduated from Boston College with a double major in English and philosophy and has a master's degree in teaching English as a second language from St. Michael's College. She previously served on the board at WomenSafe in Middlebury, Vermont, and is a gardener, traveler, runner and passionate reader. She lives in Orwell, Vermont, with her husband and they have two sons.