A Local Photographer Enters the Collection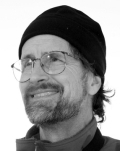 For immediate release: 7/3/13
For further information contact: Douglas Perkins, Administrative Operations Manager, at deperkin@middlebury.edu or (802) 443-5235
Middlebury, VT— The Middlebury College Museum of Art is currently featuring three recently acquired black and white photographs by local photographer Tad Merrick (1951–2012). A well-loved fixture in the Middlebury area for his thirty years as a commercial photographer, Merrick was less well known for his non-commercial photographs which employed shape, shadow, and scale—and an objective frontal vantage point—to both isolate his subjects and emphasize their insignificance within their own settings. His often humorous and ironic compositions are usually imbued with a sense of unfulfilled drama that the viewer must complete.
By acquiring these works—each from a different decade of his career—the Museum has committed to preserving a sampling of Tad's artistic legacy for future generations. Tad's photographs will be on view through August 11.
The Middlebury College Museum of Art, located in the Mahaney Center for the Arts on Rte. 30 on the southern edge of campus, is free and open to the public Tues. through Fri. from 10 a.m. to 5 p.m., and Sat. and Sun. from noon to 5 p.m. It is closed Mondays. The museum is physically accessible. Parking is available in the Mahaney Center for the Arts parking lot. For further information and to confirm dates and times of scheduled events, please call (802) 443–5007 or TTY (802) 443–3155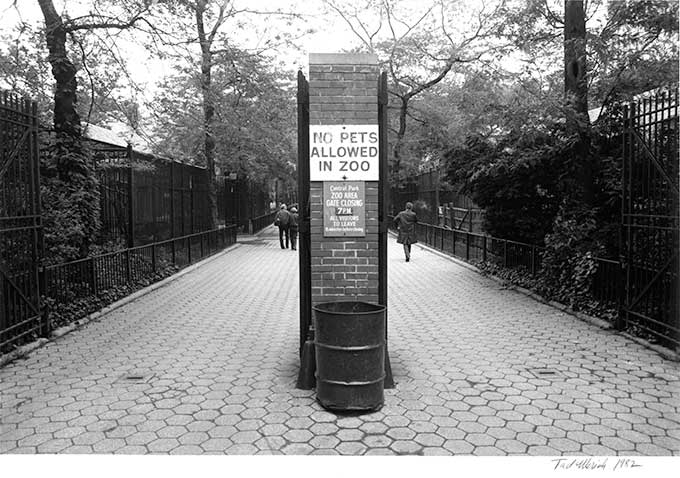 Tad Merrick (American, 1951–2012), Untitled (New York City), 1982, silver gelatin print. Collection of Middlebury College Museum of Art, purchase with funds provided by the Memorial Art Fund, 2013.004.