Middlebury College Museum of Art to Close for the Summer for Renovations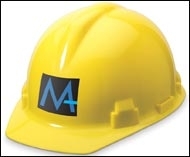 Museum Closed May 14—September 3, 2012
For immediate release: 4/27/12
For more information contact: Douglas Perkins, Administrative Operations Manager, at deperkin@middlebury.edu
Middlebury, VT— As the Middlebury College Museum of Art approaches its twentieth anniversary, it has become apparent that portions of its original sprinkler system need to be replaced. Because this is a complicated process that affects numerous spaces, the museum will need to be closed for the entire summer beginning on May 14. For this reason it is necessary to postpone our summer exhibit, Screened and Selected II: Contemporary Photography and Video Acquisitions 2006–2011, which was scheduled to open May 25.
Though the museum will be closed, there will, however, be opportunities for visitors to explore the museum's collection of public art. A spiral bound brochure detailing each of the eighteen works in the collection, complete with a campus map, is available in numerous locations around the Middlebury campus including the museum and the lobby of the Mahaney Center for the Arts. The brochure is also available in PDF format via the website for the Committee on Art in Public Places (CAPP) at www.middlebury.edu/arts/campus/tour. The CAPP site also offers links to audio and video resources for each work in the collection.
In addition, on Friday, June 8 at 4 p.m. in Wright Memorial Theatre alumna Sabra Field will speak about the Mural of Cosmic Geometry, which is the newest addition to the public collection. Her lecture, titled "Cosmic Geometry, the Backstory of a 50-Year Project by a Middlebury Alumna Who Chose Middlebury Because There Wasn't a Math Requirement," will discuss some of the collateral images that led to the ones she selected for the finished work.
Questions about the closure and the renovation process can be directed to the Museum by phone at (802) 443-5235 or via email at museum@middlebury.edu.
The museum will reopen its refurbished galleries on Tuesday, September 4, and its major fall exhibition, China Modern: Designing Popular Culture 1910–1970, will open to the public Thursday, September 13 at 10 a.m.