Power & Piety Exhibit Opening Delayed by Building Issues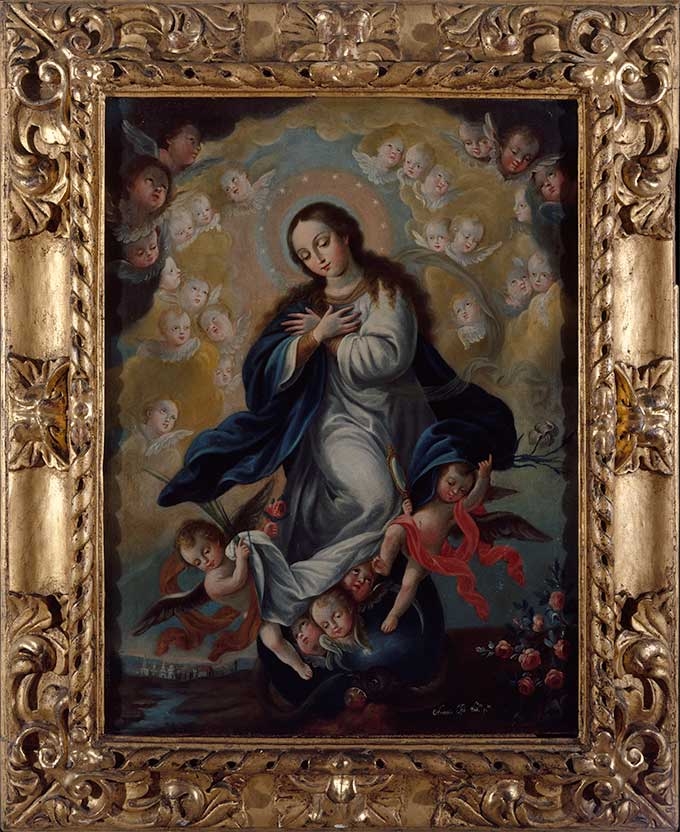 Delayed Opening of Power and Piety: Will Open March 2, 2018
For immediate release: 1/19/18
For further information contact: Douglas Perkins, at deperkin@middlebury.edu or (802) 443-5235
Middlebury, VT—As a consequence of the recent period of extended sub-zero weather followed by a thaw, the Middlebury College Museum of Art has experienced an unusual level of condensation in its stair towers. To enable the museum to properly address this issue, it is necessary to delay the opening of the spring exhibit, Power & Piety: Spanish Colonial Art. The exhibit opening has been rescheduled for Friday, March 2 at 4:30 p.m.
Several events planned in association with this exhibit are presently being rescheduled and details will be announced when they are complete.
The first floor of the museum will be open regularly scheduled hours and visitors are encouraged to enjoy the museum's permanent collection galleries, as well as the special exhibit, 10 Years: The Cameron Print Project, which is comprised of an extraordinary group of prints created by visiting artists working with Professor Hedya Klein and her students during the past decade.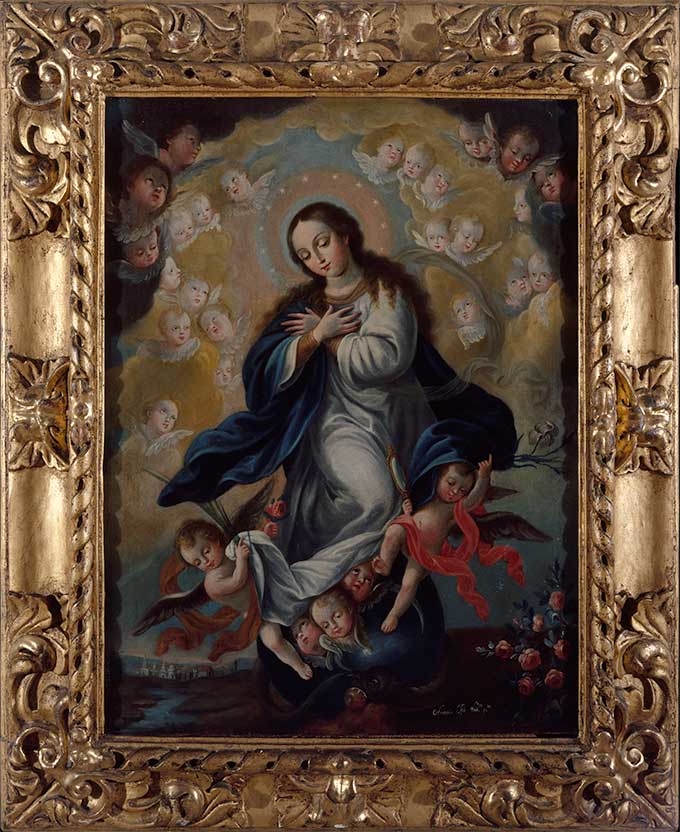 Juan José Landaeta (Venezuela, 1747–1810), Our Lady of Mount Carmel, 1800–1810, oil, gold, and silver on canvas, 25 ¾ x 19 ¼ inches. Collection of Patricia Phelps de Cisneros, 2005.14
Power & Piety, once open, will remain on view until April 22, 2018.
---
The Middlebury College Museum of Art, located in the Kevin P. Mahaney '84 Center for the Arts on Rte. 30 on the southern edge of campus, is free and open to the public Tues. through Fri. from 10 a.m. to 5 p.m., and Sat. and Sun. from noon to 5 p.m. It is closed Mondays. The museum is physically accessible. Parking is available in the Mahaney Center parking lot. For further information and to confirm dates and times of scheduled events, please call (802) 443–5007 or TTY (802) 443–3155, or visit the museum's website at museum.middlebury.edu.