A Story of Art: Gifts from the Collection of Charles S. Moffett '67 and Lucinda Herrick
–
Charles Moffett, Middlebury Class of 1967, was one of the most highly regarded world authorities on Impressionism. As a curator at such prestigious institutions as New York's Metropolitan Museum of Art, The Fine Arts Museums of San Francisco, and The National Gallery of Art, Washington, D.C., and as director of the Phillips Collection in D.C., he organized widely celebrated solo exhibitions of the works of Van Gogh, Manet, Monet, and Gauguin. Following his museum appointments he served for sixteen years as Executive Vice President and Vice Chairman of Impressionist, Modern, and contemporary art at Sotheby's. An inveterate collector of art of all periods and mediums with a particular interest in 19th-century European drawings, he and Lucinda Herrick, his widow, have given and bequeathed some seventy-five works of art to the Middlebury College Museum of Art. Those works, as varied and engaging as Moffett's broad interests, are the subject of the exhibition A Story of Art, which opens at the Museum on Tuesday, September 5.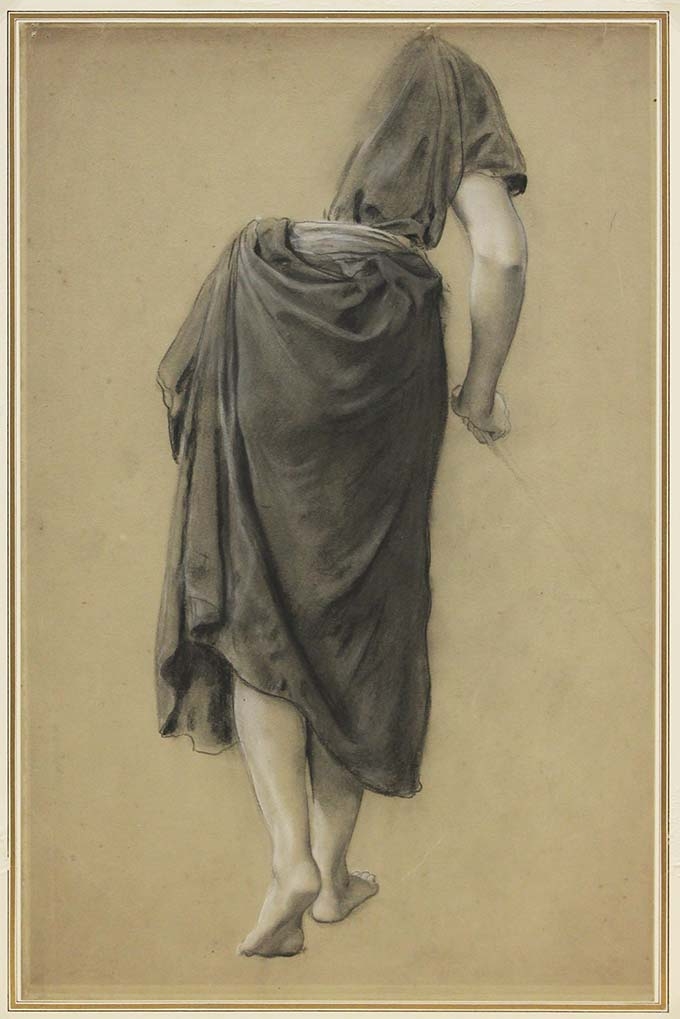 Adolf Hiremy-Hirschl (Hungarian, 1860–1933), Study of a Figure Walking Away, c. 1895, chalk on paper, 20 1/2 x 13 1/2 inches. Collection of Middlebury College Museum of Art. Gift of Charles S. Moffett '67, 2014.003a.
Organized by students in a January 2017 course taught by Assistant Professor of History of Art and Architecture Carrie Anderson, the exhibition includes drawings, photographs, paintings, sculpture, and ceramics dating from antiquity to the present day. Drawings by Edouard Vuillard, Antoine-Auguste-Ernest Hébert, and Adolf Hiremy-Hirschl are included, along with photographs by E.J. Bellocq, Lee Friedlander, and Nicholas Nixon. Recent ceramic works by Alyson Schotz and Edmund de Waal are also on view. While the selection reflects Moffett's discerning and eclectic taste, it also examines broader issues of authorship, artistic identity, materiality, and temporality, drawing distinctions between studies for larger, more ambitious projects and works that are definitively finished.
A section of the exhibition devoted to Moffett's life highlights his student days at the College, where he served as president of the Cinema Club (and inaugurated a fund to support budding filmmakers) and was joint-chair of both the Student Educational Policy Committee and the Student Life Committee. There is also an impressive selection of many of the exhibition catalogues he produced in the course of his curatorial career.
Related Events
---
[view:events==228401/2011]