Contact:
Sarah Ray
802-443-5794
sray@middlebury.edu
Posted: March 29, 2002
MIDDLEBURY,
VT
-Middlebury
is a familiar venue for acclaimed pianist Wu Han,whose upcoming
performance is her first solo appearance here in 15 years. On Friday,
April 19, at 8 p.m., she will offer a recital of all-Russian works
in the Concert Hall in the Center for the Arts on South Main Street
(Route 30).
Han,
a familiar chamber ensemble performer, will present a solo program
that features Tchaikovsky's "The Seasons for Piano," Op.37b;
Scriabin's "Sonata," Op. 30; and Rachmaninoff's "Liebeslied,"
"Liebesfreud" and seven of his preludes.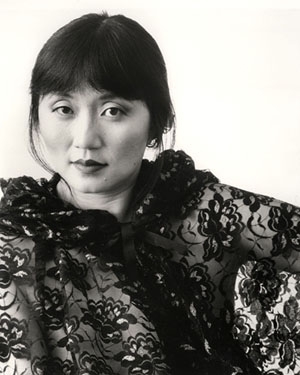 Praised
for her energetic style and passion at the keyboard, Han surprises and
impresses audiences wherever she performs. The Washington Post called
her playing "breathtaking." The Chicago Sun-Times described
her as "a pianist of fiery temperament."
Han's
career has taken her to some of the world's most prestigious stages, including
London's Wigmore Hall, New York's Carnegie Hall and Washington D.C.'s
Kennedy Center. Tours of Europe have included concerts in Germany, Austria,
Spain and Denmark. She has played many venues across the United States¾Boston,
San Francisco, Philadelphia, Los Angeles and Seattle among them. Asian
stops have included Tokyo, where she has performed the complete Beethoven
cycle, and her native Taiwan.
A
frequent guest soloist with major orchestras, Han is a winner of the Andrew
Wolf Award for pianists who have made a significant contribution to the
world of chamber music. She frequently performs with ensembles such as
the Orpheus Chamber Orchestra and she has performed with the St. Lawrence
and Borromeo String Quartets.
Han's
highest-profile collaboration by far is with her husband David Finckel,
cellist for the Grammy Award-winning Emerson String Quartet. In addition
to keeping an ambitious touring schedule, the pair also started ArtistLed,
a musician-directed and Internet-based recording company. Initially featuring
works by Han and Finckel, the effort now includes other artists as well.
One of their most recent recordings is an all-Russian disc featuring Rachmaninoff,
Prokofiev and Shostakovich.
Han
also is a favorite of summer festival audiences, appearing at Caramoor,
Saratoga, Aspen, Santa Fe and Vail. She and Finckel for several seasons
have worked as artistic directors for Summerfest La Jolla¾a chamber
music festival in La Jolla, Calif.¾programming and directing concerts,
symposiums and workshops.
Han
has taught at the Aspen Music Festival and in collaboration with Isaac
Stern at his chamber music workshops in both Jerusalem and New York.
Han
began studying music at age nine and quickly received recognition in competitions
across Taiwan. Visiting artists, such as Jean-Pierre Rampal, often chose
her to perform with them and then invited her to the United States, where
she participated twice in Vermont's Marlboro Music Festival and its subsequent
national tours. Among Han's teachers were Rudolph Serkin and Lilian Kallir.
The
Middlebury College Performing Arts Series is sponsoring Han's concert.
Tickets
for the performance are $10 for general admission and $8 for seniors.
A pre-performance dinner will begin at 6:30 p.m. at Rehearsals Cafe in
the Center for the Arts. Reservations are required. For tickets or dinner
reservations, contact the College Box Office at 802-443-6433.