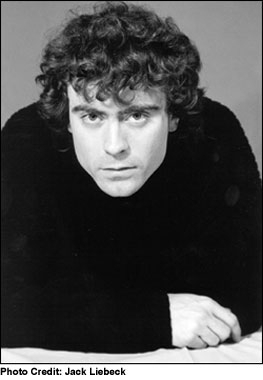 MIDDLEBURY,
VT -
One of the most sought-after classical artists of his young generation,
English pianist Paul Lewis plans an exclusive engagement in the United States
on Friday, March 7, at 8 p.m. in the Concert Hall at Middlebury College's
Center for the Arts on South Main Street (Route 30).
The
evening performance will feature selections from Haydn, Janácek
and Schubert.
Truly an inexhaustible
performer, teacher and recording artist, Lewis has been a star on the
rise for several years. In a brisk schedule of performances, he appears
regularly as a recitalist, chamber musician, and concerto soloist at some
of the world's most prominent venues.
During a whirlwind
summer last year, the London newspaper The Telegraph had this to say of
Lewis' ability: "Lewis is one of the exceptional artists who
compels you to concentrate closely on the music because his playing is
so obviously the product not merely of acute stylistic instinct, but also
of deep interpretive thought. There is a sharp intellect at work."
Lewis attended
Chetham's School of Music and the Guildhall, studying with Ryszard
Bakst and Joan Havill; he later received regular coaching from Alfred
Brendel. By 1999, he was featured by the BBC as one of its "New Generation"
artists. From 2000-2002, he was a professor of piano at the Royal Academy
of Music in London.
A regular presence
at London's Wigmore Hall, Lewis won the 2003 South Bank Show Classical
Music Award for his acclaimed Schubert piano sonata series, which he performed
at a variety of venues across the United Kingdom in 2001-2002. Last season,
he also performed at other locations around the world, including New York's
Lincoln Center, Vancouver's Chan Centre, the Tonhalle in Zurich,
as well as concert halls in Austria and Spain.
Due this spring
is the release of his second Schubert disc for Harmonia Mundi. Lewis'
first Schubert recording on the label won critical acclaim and garnered
the prestigious Diapason d'Or Choc de L'Année 2002 award
in France.
Highlights of
the current season include debut recitals in Madrid, Geneva and Paris;
a sold out performance of his Beethoven Diabelli Variations program at
Wigmore Hall; and the anticipated spring release from Hyperion Records
of his recording of the Mozart piano quartets with the Leopold String
Trio.
The
success of his Schubert series has led to invitations from all over the
world and commitments on his calendar into 2007, including a new undertaking,
his first complete Beethoven piano sonata series.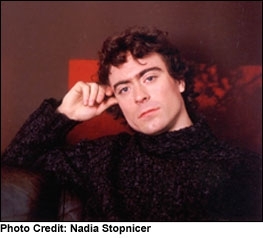 Lewis'
upcoming engagements include debut recitals in Lyon, Florence, Milan and
Dallas. He plans a spring tour of Australia and New Zealand, as well as
a number of concerto engagements, including appearances with the Liverpool
Philharmonic, the Melbourne Symphony and the Hallé Orchestra. He
is also working on a staged production of Schubert's song cycle "Die
Schöne Müllerin" at the Frankfurt Opera. This summer he
expects to return to the Edinburgh Festival and both the Risor and Vancouver
Chamber Music Festivals.
Lewis'
Vermont visit is sponsored by the Middlebury College Performing Arts Series.
Reserved
seating tickets for the March 7 performance are $10 for general admission
and $8 for seniors. A pre-performance dinner begins at 6:30 p.m. at Rehearsals
Cafe in the Center for the Arts. Reservations are required. For tickets
or dinner reservations, call the Middlebury College Box Office at 802-443-6433.
Online tickets and information are available at www.middlebury.edu/cfa.