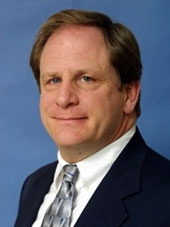 MIDDLEBURY,
VT - Montpelier Associated Press
Bureau Chief Chris Graff will give a talk titled "Is Vermont What
America Really Wants to Be? A Look at Politics in the Nation's Quirkiest
State" on Thursday, April 10, at 8 p.m. The event, the annual Robert
W. van de Velde, Jr. '75 Memorial Lecture, will take place in Middlebury
College's Dana Auditorium in Sunderland Language Center on College Street
(Route 125). The lecture is free and open to the public.
Graff's lecture will
include a discussion of the history of Vermont's transformation from the
most Republican state in the nation to the most Democratic, as well as
how Republican Jim Douglas' election to Vermont governor and Democrat
Howard Dean's campaign for presidency reflect the state's political landscape.
Graff, a 1975 Middlebury
graduate, has worked for the Associated Press for 25 years and served
as bureau chief in Vermont since 1980. For the past 11 years, he has been
the host of "Vermont This Week," a journalists' roundtable discussion
that airs on Vermont Public Television. He has also produced, written
and hosted a number of other programs for public television, including
"Vermont's Past Century" and "The Governors."
Robert W. van de Velde,
Jr. was a member of the Middlebury class of 1975. The memorial lecture
was established in 1981 by his parents, R.W. and Barbara van de Velde;
his widow, Diana Mooney van de Velde; and other family members and friends.
The lecture series
provides an annual
talk on the confluence of public affairs-both foreign and domestic-and
journalism, particularly broadcast journalism. Previous speakers in the
series have included Frank Sesno of the class of 1977, Cecil Forster of
the class of 1964, Jeanne Meserve of the class of 1974, former Gov. of
Vermont Madeleine Kunin, Jane Bryant Quinn of the class of 1960, and Pulitzer
Prize-winner David Moats.
For more information,
contact Kathleen Knippler at knippler@middlebury.edu
or 802-443-5393 in the office of the secretary of Middlebury College.