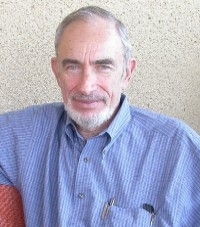 MIDDLEBURY,
VT - Paul Ehrlich, noted author, conservation biologist and environmental
advocate, will give a lecture titled "Population, Consumption, Power
and International Ethics" at Middlebury College on Thursday, March
20, at 12:30 p.m. Since 1959, Ehrlich has been a member of the faculty
at Stanford University, where he is currently the Bing Professor of Population
Studies and the director of the Center for Conservation Biology. His talk,
the 2003 Scott Margolin Lecture in Environmental Affairs, will take place
in Dana Auditorium in Sunderland Language Center on College Street (Route
125). The event is free and open to the public.
Ehrlich's biological research
includes a wide range of fields, from ecology and evolutionary biology
to behavior. He also collaborates with colleagues in economics, psychology,
political science and law in conducting policy research on human ecology.
His work has focused on the interactions between population growth, per
capita consumption, choices of technologies, equity issues, and warfare.
He is the author or co-author
of more than 800 scientific papers and articles in the popular press,
and more than 35 books, including "The Population Bomb," "The
Birder's Handbook," "New World/New Mind," "The Population
Explosion," "Healing the Planet," "The Stork and the
Plow," "Betrayal of Science and Reason," and "A World
of Wounds."
Ehrlich is an honorary president
of the Washington, D.C.-based nonprofit organization Population Connection,
formerly named Zero Population Growth. He is also a fellow of the American
Association for the Advancement of Science and the American Academy of
Arts and Sciences, and a member of the United States National Academy
of Sciences. His awards include the Crafoord Prize in Population Biology
and the Conservation of Biological Diversity.
The lecture is sponsored
by several Middlebury College organizations: the office of environmental
affairs, the environmental science program, the departments of economics
and biology, Atwater Commons and the Rohatyn Center for International
Affairs.
For more information, contact
Janet Wiseman of the Middlebury College Environmental Studies Program
at jwiseman@middlebury.edu
or 443-5710.