Robert S. Clagett of Harvard appointed dean of admissions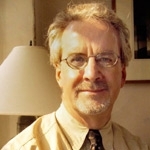 MIDDLEBURY, Vt.-Middlebury College President Ronald D. Liebowitz has announced that Robert S. Clagett, who is currently senior admissions officer and associate director of financial aid at Harvard College, has been named dean of admissions at Middlebury. As dean, Clagett will be responsible for undergraduate admissions policy and for overseeing the operations of the admissions office.
"Bob Clagett will help guide Middlebury's sustained effort to seek and attract the brightest and most talented students from across the country and around the world. In his new post, Bob will take on the responsibility of leading a talented group of professionals as they continue to communicate to potential Middlebury students all that the college has to offer," said Liebowitz. "I look forward to working with such a capable and experienced professional."
Clagett has held steadily increasing responsibilities as a member of the admissions and financial aid office at Harvard for 21 years. During that time he has recruited and evaluated applicants from many areas in the United States and abroad, has served as admissions representative to many public and private schools, has chaired several regional admissions subcommittees, and has overseen the awarding of financial aid to members of the Harvard first-year class. He has also served as program director for the Harvard College Early Educational Outreach program, directing early educational awareness programs for middle school students and their parents in the Cambridge and Boston public schools, and coordinating early outreach initiatives by Harvard alumni groups throughout the nation.
"In all of these areas, Bob has demonstrated a deep knowledge of the complex issues facing highly selective institutions as they strive to recruit student bodies of the utmost quality," said Liebowitz.
Clagett received a bachelor's degree from Brown University in 1973 and a master's in education from the Harvard Graduate School of Education in 1991. As an undergraduate, he spent his junior year studying in Kiel, Germany, and he later taught German and history at Governor Dummer Academy in Byfield, Mass., before joining the Harvard admissions office. During the years he has taken leave from his previous positions, he has served as a faculty member at the International Schule in Hamburg, Germany, and the director of college counseling at the Lincoln School in San José, Costa Rica. Clagett's daughter Kathryn is a member of the Middlebury class of 2006.
Clagett will assume his responsibilities at Middlebury in July 2005.