2005 grads Avery Hill and Dena Simmons accept U.S. Student Fulbright Grants to work and study outside the U.S.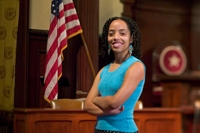 MIDDLEBURY, Vt.-Two 2005 Middlebury College graduates, Avery Hill and Dena Simmons have been nominated to receive United States Student Fulbright Grants, according to the U.S. Department of State and the J. William Fulbright Foreign Scholarship Board.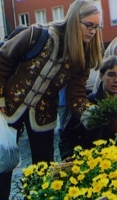 Avery Hill '05
Hill, who majored in German while at Middlebury, will use the Fulbright to work as a teaching assistant in English at the Elly-Heuss-Schule in Wiesbaden, Germany.  Simmons, who majored in Spanish, will use her Fulbright to travel to the Dominican Republic to teach and conduct independent research on the relationship between education and public health.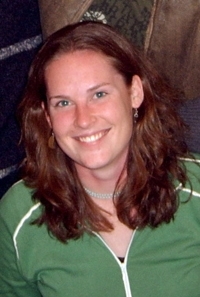 Hill and Simmons will be two of more than 1,000 American students to travel abroad for the 2005-2006 academic year through the Fulbright Program.  Established in 1946 under legislation introduced by the late Senator J. William Fulbright of Arkansas, the program's purpose is to build mutual understanding between the people of the United States and the rest of the world.  Sponsored by the U.S. Department of State, Bureau of Educational and Cultural Affairs, the Fulbright program operates in more than 150 countries worldwide.  The U.S. Student Fulbright Program is administered by the Institute of International Education.
 
Recipients of Fulbright awards are selected on the basis of academic or professional achievement, as well as demonstrated leadership potential in their fields. Among the thousands of prominent Fulbright alumni are: Craig Barrett, former chief executive officer of Intel Corporation; Marek Belka, prime minister, Poland; Mohamed Benaissa, minister for foreign affairs and cooperation, Morocco; Chan Heng Chee, ambassador to the U.S., Singapore; Luis Ernesto Derbez, minister of foreign affairs, Mexico; Renee Fleming, opera singer; Daniel Libeskind, architect; Robert Shaye, founder and co-chair, New Line Cinema; Joseph Stiglitz, Nobel laureate in economics; and Muhammed Yunus, managing director and founder of the Grameen Bank.
—end—