Yuval Ron Ensemble celebrates Middle Eastern musical traditions Oct. 18
MIDDLEBURY, Vt.-On Tuesday, Oct. 18, from 7-9 p.m., the Yuval Ron Ensemble, featuring Arab female vocalist Najwa Gibran, will fill Middlebury College's Mead Chapel with a musical blending of Middle Eastern cultures. The event is free and open to the public.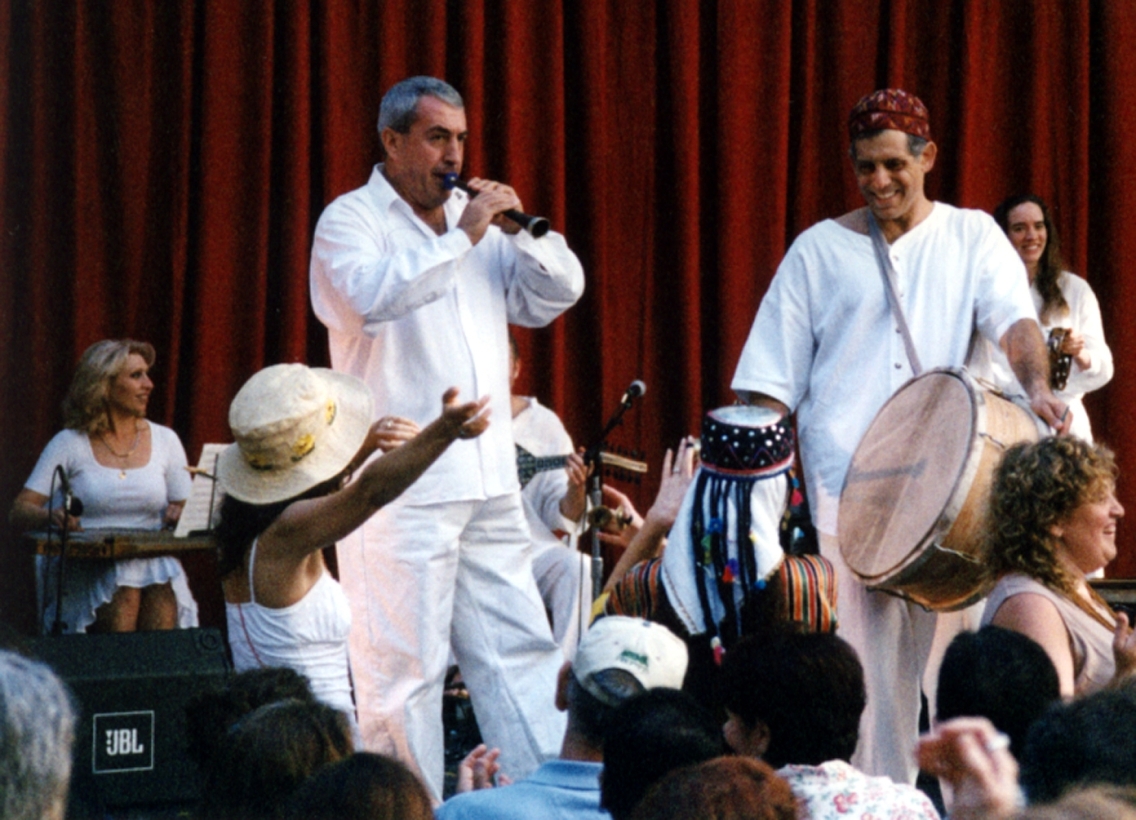 In a harmonious collaboration between artists from sometimes conflicting Middle Eastern peoples and cultures, this ensemble of Arabic, Israeli, Jewish and Christian Armenian performers weaves together the sacred and folkloric music of Andalusia, the Middle East, North Africa and Central Asia. Often the songs are performed in alternating languages to accentuate the rich tapestry of sound.
The ensemble, formed in 1999 by oud player and musical director Yuval Ron, is dedicated to fostering an understanding of Middle Eastern religions and cultures, and strives to build musical bridges between the Jewish, Muslim and Christian faiths.
In addition to being featured performers at the World Festival of Sacred Music in 2002 in Los Angeles, the Yuval Ron Ensemble has received grants from the City of West Hollywood, the American Composers Forum, and the California Council For Humanities for their work as composers, performers, lecturers and workshop leaders. The Yuval Ron Ensemble has also received the Los Angeles Treasures Award. This year, the group will be in residency at Brandeis University in Boston and will be the first American-Middle Eastern ensemble to perform at the International Peace Festival in Korea.
Following their 2003 CD release "Under the Olive Tree," the Yuval Ron Ensemble has recently released a second CD, "Tree of Life," to critical acclaim. Both have been featured on National Public Radio.
Mead Chapel is located on Hepburn Road off College Street (Route 125). For more information about the Yuval Ron Ensemble performance, contact Ghazi Abuhakema, Middlebury College visiting professor of international studies and Arabic, at
gabuhakm@middlebury.edu or 802.443.5210.