Susan R. Personette appointed associate vice president of facilities services at Middlebury College
MIDDLEBURY, Vt. - Susan R. Personette, previously a project executive for Waltham, Mass.-based Genesis Planners, has joined Middlebury College as associate vice president of facilities services.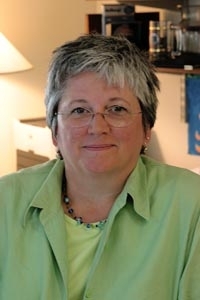 Susan Personette
Personette is responsible for all facilities planning and operations on campus. She oversees maintenance functions, as well as the office responsible for planning, design and construction.
As a project executive at Genesis, Personette managed the design and building of major construction projects, including a new emergency department for Lawrence General Hospital in Lawrence, Mass. She also identified and managed risks, and oversaw schedules, budgets and procedures. Personette assembled and maintained collaborative teams to work on each project.
Before joining Genesis, Personette was senior project manager for Capital Projects at Massachusetts Institute of Technology, where she was responsible for significant building projects ranging in cost from $30 to $175 million, including: the Sloan School of Management's new east campus development; the renovation and restoration of the historic Alvar Aalto's Baker House residence hall; a major addition to the MIT School of Architecture's Media Lab; and a new graduate residence.
Personette earned a Master of Architecture from Yale University and has been a licensed architect in Massachusetts since 1984.