Middlebury College Dean of Admissions available to comment on recent admissions trends
As this year's batch of acceptance letters hits the mail, colleges and students encounter changing trends
MIDDLEBURY, Vt. ? Middlebury College Dean of Admissions Robert S. Clagett offers a refreshing perspective on current and evolving trends in college admissions. Clagett was formerly a senior admissions officer and associate director of financial aid at Harvard College for 21 years. At Middlebury, he is responsible for the college's admissions policy. He can be reached at rclagett@middlebury.edu or 802-443-5415.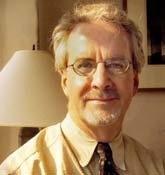 Middlebury College Dean of Admissions Bob Clagett
"Middlebury has seen a record number of applications this year - up by more than 18 percent over last year's pool," says Clagett. "Other private colleges have noted similar increases, and it's interesting to explore the multiple trends that are contributing to this rise."
Clagett is available to speak about these trends, including the following topics:

 Streamlined process
A more technologically savvy group of prospective students, and the tools to facilitate the application process, has affected the way applicants approach the experience. Middlebury's online applications this year neared 80 percent, and the Common Application, which has grown from 15 member institutions since its founding in 1975 to 276 this year, provided an additional option.
 Increased diversity
This year, Middlebury saw a 24 percent increase in applications from Hispanic and African American students, and a 14 percent increase in international applicants. Clagett and his colleagues also added more than 200 high school visits to their annual tour, which helped contribute to an increase in applications from the West, Midwest, South and Mid-Atlantic region of at least 10 percent. 
 Decreased debt
Middlebury College is striving to modify its financial aid system so that it combines smaller loans and larger grants, taking into account students' post-graduate plans. "We want our students to graduate not with unreasonable debt but instead with the relative freedom to pursue the inspirations they've just spent four years cultivating," says Clagett.
 What if the answer is "No"? 
For those who don't get in to their first choice, Clagett offers a balanced perspective: "People these days tend to compare colleges the way they do toaster ovens," he says. "It's important to remember that the quality of one's education depends as much on the individual as on the institution."
 Time off 
More and more often, students are postponing higher education for a variety of reasons, including travel and work experience. "Middlebury's February admissions program allows students to take time off in the fall before beginning their college career," says Clagett. "For many, it provides a sense of direction if they do something worthwhile with their time."
 Global relevance
Middlebury College's commitment to environmental practices and its endeavors to educate the next generation of international citizens resonates particularly well right now on a global level.
Clagett received a bachelor's degree from Brown University in 1973 and a master's in education from Harvard Graduate School of Education in 1991. He taught German and history at Governor Dummer Academy in Byfield, Mass., before joining the Harvard admissions office in 1984. During sabbatical years, he served as a faculty member at the International Schule in Hamburg, Germany, and as director of college counseling at the Lincoln School in San José, Costa Rica.