Eight Middlebury graduates accept 2006-2007 Fulbright U.S. Student Awards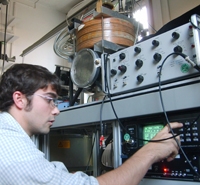 MIDDLEBURY, Vt. - Eight Middlebury College graduates have received 2006-2007 Fulbright United States Student Awards, placing the school in the top 10 of the highest producers of Fulbrights among undergraduate institutions this year.
Grace Armstrong, Edward Hinson, Thomas Icard, Ashley Kerr, Katherine Kirsch, Mary Elizabeth Nora, Colleen Reynolds and Elizabeth Zane, all from the Middlebury class of 2006, accepted Fulbright awards to help build mutual understanding between the U.S. and other countries around the world. The eight Middlebury recipients join a group of 1,200 U.S. citizens abroad for the academic year through the Fulbright Student Program, which was established in 1946 and is overseen by the U.S. Department of State Bureau of Educational and Cultural Affairs.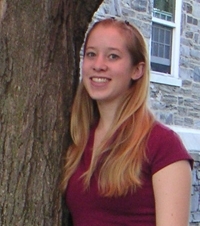 Grace Armstrong will travel to Rio de Janeiro in March 2007 to study the influence of intellectual property rights on developing countries.
Grace Armstrong designed her own independent major at Middlebury in the political economy of the media, which focused on courses in economics, international studies, media studies, Spanish and Portuguese. She will travel in March 2007 to Rio de Janeiro, Brazil, to begin her Fulbright work investigating the influence of intellectual property rights on developing economies, using Brazil as a case study. "My intention is to explore why copyright is a crucial aspect of development in many emerging economies in today's interconnected and information-dependent international system, and how developing countries can benefit from the Brazilian experience," she said. She is currently conducting an economic and household survey in Mozambique for the International Food Policy Research Institute, a nongovernmental organization based in Washington, D.C.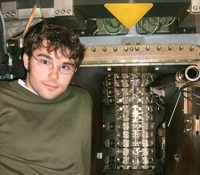 Ed Hinson is standing by the reactor core.
Edward Hinson is conducting experimental research at the Max Planck Institute for Plasma Physics, near Munich, Germany. Hinson, who double-majored in mathematics and physics, explained that he is exploring the plasma-induced erosion of certain materials under consideration for use as shielding inside the International Thermonuclear Experimental Reactor, an experimental fusion reactor to be built in France. "There tends to be a lot of funding for fusion research in Europe, and that's the field I would like to work in professionally. Because fusion could be such a clean and abundant alternative energy source, it's a really exciting field of research," he said.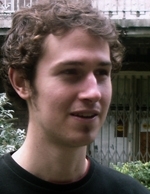 Tom Icard is studying formal semantics in the Netherlands.
Thomas Icard, who double-majored in Russian and philosophy, is studying formal semantics, which is a subfield of theoretical linguistics, at the Universiteit van Amsterdam's Institute for Logic, Language and Computation (ILLC), in the Netherlands. According to Icard, formal semanticists use the tools of mathematics and computer science and the insights of philosophers to study natural language meaning. "One of the advantages of this Fulbright is that I'll have the opportunity to work collaboratively with logicians, mathematicians, philosophers, computer scientists and linguists," he said. Icard will also take classes in artificial intelligence while at the institute.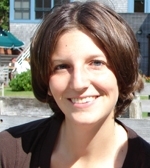 Ashley Kerr will begin work in March 2007 to study Argentine and Chilean slang.
Ashley Kerr, an international studies major, received a Fulbright English Teaching Assistantship to work in Argentina for eight months. She will begin in March teaching English in the Province of Santa Cruz, and conducting research on Argentinean slang. "I'm particularly investigating the similarities and differences in forms of Argentine and Chilean slang - how these regional differences can be used in everyday communication and in the classroom to provoke a deeper understanding of cultural overlaps, distinctions, values and expectations within the global Spanish-speaking environment," she said. Once her Fulbright term is completed, Kerr plans to pursue graduate studies in the U.S. "The Fulbright program gives me the opportunity to live in South America while completing research and gaining classroom experience, both of which will be essential to my graduate studies," she said.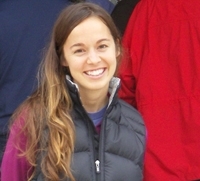 Katie Kirsch is studying in the Netherlands at the International Institute for Geo-Information Science and Earth Observation.
Katharine Kirsch is studying in the Netherlands at the International Institute for Geo-Information Science and Earth Observation, in the city of Enschede. Kirsch, who majored in geology, is researching the use of the global information systems (GIS) and remote sensing for mapping and monitoring the special extent and magnitude of geo-hazards such as flooding, and also for constructing models that can predict where and when they may occur. Her Fulbright tenure will include six months of coursework and three months of field work, during which she will be working to help the public better understand flood prone areas in the province of Limburg. "I plan to pursue a doctoral program in geology and then join the collaborative efforts of international development agencies that rely on GIS and remote sensing techniques to identify areas most vulnerable to natural hazards," she said. "I was inspired by my Middlebury mentors who introduced me to GIS capabilities and gave me the opportunity to participate in a research cruise to Antarctica."
Mary Elizabeth Nora, who double-majored in Italian and the history of art and architecture, is studying recent Egyptian museums and their role in defining the Egyptian national identity. While affiliated with Cairo's Ain Shams University and doing research at other institutions, she is also working at the Egyptian Museum. There she assists in ongoing projects to improve the Egyptian Museum's records and exhibits and to prepare various new museums around Egypt. "Through my work and studies, I've come to know many Egyptians who have been very welcoming and helpful, giving me a glimpse of this country's complex identity and history through their own eyes. I hope to share some of that understanding with my fellow Americans after my return, a goal that is more essential now than ever, given the many difficulties between the U.S. and the Muslim world in recent years," she said.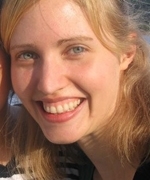 Colleen Reynolds received a Fulbright teaching assistantship to work in South Korea.
Colleen Reynolds, who graduated from Middlebury as an independent scholar in linguistics, also received a Fulbright teaching assistantship. She is teaching English at Jinnam Girls' Middle School in Yeosu, South Korea. During the summer, Reynolds completed a Korean language course and practiced teaching as part of orientation in Chuncheon, the capital city of Gangwon Province. She relocated to Yeosu in August for the year-long grant. "Applied linguistics is one area I'm interested in pursuing, but being able to test out the waters of this field while experiencing another culture is doubly enriching," she said. During her winter break from teaching, Reynolds will intern at the U.S. Embassy in Seoul.
Elizabeth Zane, who double-majored in Russian and biology, was awarded the Fulbright Community Service Grant to study Russian Sign Language and deaf identity in Moscow. Taking classes at the Russian State University for the Humanities, she is compiling a library for the Center for Deaf Studies in Moscow. She also is studying Russian Sign Language at the Moscow City Pedagogical University. She has met with regional organizations in Saratov and Samara to discuss the challenges facing the deaf communities in the provinces. "I anticipate coming to a better understanding of the current political situation in Russia, particularly the recent changes in laws for nongovernmental organizations and higher education," she said. "In good Russian fashion, those reforms in higher education seem to have gotten stuck in the mud somewhere and are not likely to kick in anytime soon."
Another Middlebury 2006 graduate, Tyler Williams, who double-majored in mathematics and economics, was selected for his research in microfinance as an alternate for the 2006-2007 Fulbright award. He is working as a research assistant at the Research Center for Behavioral Economics and Decision-Making at the Federal Reserve Bank of Boston, and plans to pursue graduate studies in economics next year.